Around Town – August 12, 2021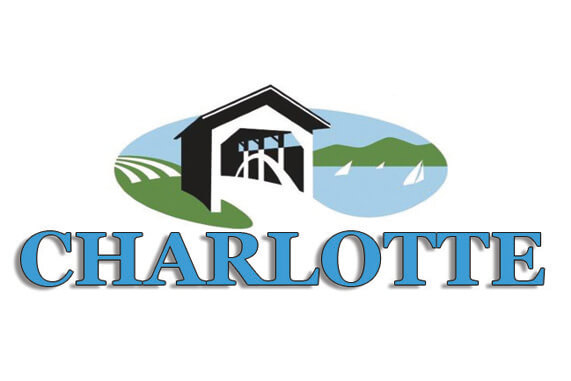 Congratulations to Matt Bonoma of Charlotte who bought the Vermont Cookie Love creemee and cookie stand on Route 7 from Paul Seyler and Suzanna Miller, who had owned it since 2008. Matt looks forward to continuing its successful business, and according to an article in Seven Days of August 4, he plans to be a "hands-on owner." Matt is quoted as saying, "You're doing something right when you're 42 and come home covered in hot fudge."
Congratulations to Alex Paton of Charlotte who earned placement on the Bates College dean's list for the winter semester 2021. This means his grade point average was greater than 3.88. He is majoring in art and visual culture with a geology minor. Alex is the son of John and Virginia Paton. Bates, located in Lewiston, Maine, is a private liberal arts college, founded in 1855. Along with Colby and Bowdoin Colleges, Bates is one of the "Maine Big Three" and competes in the "New England Small College Athletic Conference (NESCAC)."
Congratulations to Charlotter Greg Cluff who was inducted into the St. Michael's College Hall of Fame for his successful tenure as the school's women's tennis program coach. Over his 13-year tenure on the coaching staff (10 as head coach), his teams qualified for the NCAA tournament from 2008 to 2010. Greg also served as the college's coordinator of athletic admissions for his last six years. Prior to his college positions, Greg spent more than 30 years as the CVU High School boys tennis coach and a social studies teacher. In the early 1970s and 1980s he was also the teaching professional at the Burlington Tennis Club.
Congratulations to Christina Asquith of Charlotte who is the chief operating officer of the Hack Club, a Shelburne-based nonprofit organization that oversees a network of student-operated coding clubs. A cross-country trip to Los Angeles by club members and guests was featured in a Seven Days article on July 28. On the trip, the Hack students created code for computer applications and built a network of them. With several hundred schools with Hack programs across the country, there are approximately 13,000 youth involved in them. Woody Keppel of Charlotte provided entertainment on the train ride, saying, "It's the craziest thing I've ever done." Woody believes computer coding is the world of the future and the Hackers are at its forefront.
Sympathies are extended to family and friends of Robin Mayo of Vergennes, who passed away July 24 at the age of 57. Born in Monkton, she spent her childhood there. Her surviving family includes her sister, Susan Mayo, and Susan's partner, Richard Tenney, of Charlotte.
Sympathies are extended to the family and friends of Phyllis Deming of Shelburne, who died July 19 at the age of 92. Among other ventures that she believed were valuable to her town of Shelburne, she started the Shelburne News, then a newsletter, that later became a small-town newspaper. She served as a volunteer at the Charlotte Senior Center and was a certified ombudsman for Vermont Legal Aid. The family asks that those who wish to make donations in Phyllis' memory consider doing so to the Charlotte Senior Center, P.O. Box 207, Charlotte, VT 05445.
Sympathies are extended to family and friends of Jeanette Baker of Charlotte and Evanston, Illinois, who passed away Aug. 4 at the age of 89 while a patient at the UVM Medical Center. A memorial service in recognition of her life's accomplishments occurred on Aug. 9.
Ron "Pete" Purdum
It is with equal measures of grace and sadness that the Purdum family announces the passing of their beloved " Pete" Purdum. Ronald Wade Purdum, "Pete", 87, died peacefully surrounded by his family on Aug. 5, after being diagnosed with aggressive lung cancer. He was born May 7, 1934 in Queens, NY. Eventually he made his home in Charlotte where he lived for over 53 years.
Pete served overseas in the army for three years and returned to Vermont where he graduated from UVM. While in Germany he met his first wife Liesel. They married and lived in their Charlotte home which Pete built. Their union brought two lovely daughters, Kim and Karen, into the world. He spent most of his professional career as a computer programmer for the Accounting Department at UVM, retiring in 1995.
He married his second wife Waverly E. Pratt in 1997. In Pete's golden years, he loved his John Deere tractor almost as much as his beloved Waverly. Together, he and Waverly loved working on their property, clearing land, gardening and planting trees which brought them both much joy. They were fortunate to have loyal, long-standing friendships that spanned decades. As a group they enjoyed travel, gathering together to celebrate special moments in life and always were available for a robust, competitive game of cards.
Those who knew Pete were often recipients of his generous helping hands; for many years he was an active member of the Charlotte Rescue Squad, the American Red Cross, Meals on Wheels and the Charlotte Food Shelf. He was an avid reader, loved travel, a giver of " giant affectionate" hugs and most especially loved the camaraderie of others.
On Jan. 12, 1971, Pete was raised as a Master Mason under the tutelage of Brother Richard Preston at Friendship Lodge #24 in Charlotte. Throughout Pete's life he maintained a commitment to freemasonry and the Lodge of Masons. He mentored young masons according to the sacred rules of Masonry: educating, motivating and inspiring them to seek wisdom and learn the meaning of service to others. With remarkable honor, grace and humility Pete received his 50-year pin in January 2021. He employed its tenets in everything he undertook; the sacred teachings guided him in all his actions and in the spirit of service.
Pete leaves the earth a better place through his wife, children and stepchildren. He will be missed by his wife, Waverly, his daughters and their husbands, Kim and Greg Swinhart of South Carolina, Karen and Steven Reinecke of California, and grandchildren Lauren and (Ryan) Sawyer, Micah and (Sabrina) Swinhart and great granddaughter Willow Jo, and Tristan and Tyler Reinecke; stepchildren from the Pratt family: Donald, Candace, Roberta, Angela and Chuck; grandchildren Jamie, Justin, Jordan, Taylor, Jesus, Rozlyn, Yohanna, Lauren, Kylie and in loving memory Mackenzie; and great grandchildren Paige, PJ, Jayden, Jordyn, Estella, Mackinley and Arlo.
The family wishes to thank Dr. Fink, Dr.Unger, Dr. Li and staff, the Visiting Nurse Association and the wonderful staff at the McClure Miller Respite House. In lieu of flowers, we invite you to make a donation to McClure Miller Respite House, 3113 Roosevelt Hwy, Colchester, VT 05446 in memory of Ronald (Pete) W. Purdum.
The celebration of Pete's life will be held on Saturday, Aug. 14, at 2 p.m at the Friendship Lodge of Free and Accepted Masons located at 1453 Church Hill Road in Charlotte. At the family's request, please wear a mask and as difficult as it may be, please avoid physical contact and maintain social distance.