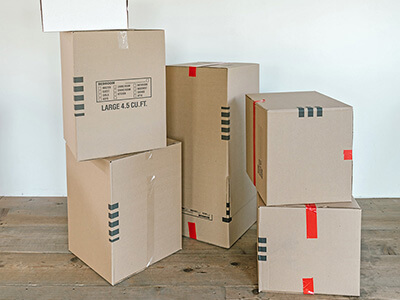 Back to school already? With colleges opening in a month or so, now is the time to develop your campus checklist. Use colorful pens, add doodles and create thought bubbles to later put your list in your scrapbook. Think of yourself as a movie director in organizing your to-do list into three categories of pre-production (planning at home), production (arriving on campus) and post-production (communicating with roommates). Move-in day is around the corner
Pre-production
Start with pre-production to make your list while at home. Colleges typically provide a list of requirements, such as medical vaccinations, legal release forms and college course registration. If a student has taken college coursework at another university or has AP scores, comply with the specific college requirements for receiving credit or bypassing course requirements. For class registration, be sure to review Rate Your Professor to read online candid feedback about teaching style, time commitments and grading process.

To pre-order books, look online for the posted course syllabus or email the professor for the required materials (ISBN and edition). It is easy to purchase or rent used books online at websites such as AbeBooks, Alibris, Pearson and Amazon, which can help save money and avoid long lines at campus bookstores. Look at the delivery times in deciding whether to have the books sent to your home or mailed to your dorm address.
Pre-production also includes setting up your dorm room. Be sure to contact your roommate(s) to decide on a room theme and assign who will purchase shared items such as a vacuum cleaner, iron or shower curtain. The college usually provides a list of items already in the room, like a small refrigerator. In gathering dorm décor such as bedding, shoe racks and desk supplies, most items can be ordered online at Amazon, Urban Outfitters or Target to be shipped directly to the dorm. Check with your college to confirm the shipping and receiving location to claim your packages.
Production
If you're driving to campus, begin stacking your dorm gear in a room on the main floor of your house that is not typically used, like a living room. This will allow easier loading into the car. Helpful packing includes using clear storage bins that can later store extra clothing and fit under your dorm bed.
Move-in day is the second step of production. Most colleges provide a list of parking lots and assigned times to move. Student volunteers are often at the dorms to help with hauling stuff up and down the elevators or stairs. Coordinate with your roommates to decide how to organize your room—many colleges provide room layouts online. For posters and tapestries, most colleges do not allow nails or push pins on the walls. Typically, command strips are easy to use. For tapestries, buy some clothespins and cut the strips to fit on the narrow backside. With indoor string lights, some have on and off switches, or you will need to pull the cord from the wall each time to shut off.
With desk supplies, each dorm room has different wireless and technology requirements. For example, with printers, each computer may require a specific adaptor. The college bookstore or Staples usually has computer paper and printer cartridges. Most colleges have printers available on campus; however, they can run out of paper or toner, causing panic when printing last-minute assignments.
Post-production
This is the final step to get settled on campus. To have a positive roommate relationship, now is the time to set rules and boundaries. For example, if you have early morning classes, explain to your roommate that you will go to sleep earlier on specific nights so that they can be quieter when entering the room. Also, if there is a quad with a shared bathroom between two rooms, it is considerate to discuss the shower schedule and remind others not to enter your room. Posting your schedule above your desk allows your roommate to know your classes and activities in case they want to meet for lunch or dinner.
College move-in day is a rite of passage of making new friends and establishing independence. Being organized with a campus checklist can ease your mind and build excitement as you begin the next chapter of life both in and outside the classroom. Next up will be game day and parents weekend… time flies!
Margo Bartsch founded College Essay Coach, a full-service college admission business, and has been an adjunct professor in business at Champlain College and at Middlebury College.