By Anna Syrell
Congratulations to Julie Sulva of Charlotte who earned placement on the University of New Hampshire's dean's list for the spring 2021 semester. Julie is a history major. In order to be named to the dean's list, she had to earn a semester grade-point average of 3.85 or better out of a possible 4.0.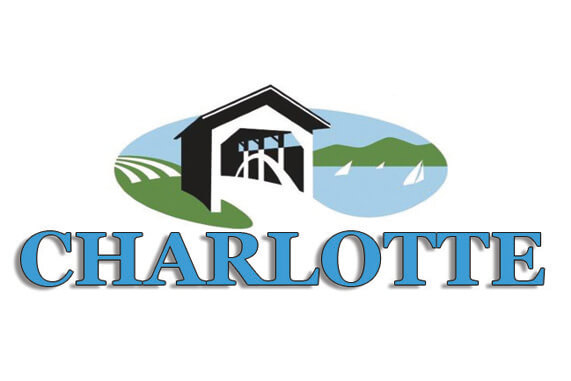 Congratulations to Elizabeth Breen of Charlotte who earned placement on the dean's list of the College of Holy Cross in Worcester, Massachusetts. A member of the class of 2024, Elizabeth is majoring in English. To qualify for the dean's list, Elizabeth had to achieve a GPA of 3.5 or higher out of a possible 4.0.
Congratulations to George Davis of Charlotte who earned placement on the Bucknell University dean's list for his outstanding academic achievement during the spring semester, 2021. George is a member of the class of 2021, and he maintained a GPA of higher than 3.5 on a 4.0 scale.
Sympathy is extended to family and friends of Samuel Spear of Sebastian, Florida, who died June 28 at the age of 91. Prior to moving south, Sam lived for many years in Charlotte. He was a rural mail carrier for the U.S. Postal Service in town for 27 years. He was a past master of the Friendship Lodge F&AM as well as president and steward of the Rural Letter Carriers Association for the state. His surviving family includes his wife, Priscilla, of Florida, his son Michael and Michael's wife, Carrie Spear, and grandchildren Grant Manning and Tristan Spear who live in Charlotte.
Sympathy is extended to family and friends of Sean P. Mahoney of Charlotte who died June 27 at the age of 72. A graduate of Rice Memorial High School and Castleton State College with a degree in social work, Sean worked many years at the Brandon Training School, the Apple Creek Institute in Ohio, the Laconia State School in New Hampshire and recently at the Shelburne Museum. He was an accomplished sailor of Lake Champlain and the Intercostal Waterway of the Atlantic Ocean. Those wishing to make donations in his name may consider giving to ARC.org, a group serving people with developmental difficulties.
Sympathy is extended to family and friends of Adele F. Pierce of Shelburne. Born in 1921, she and her husband, Norman, settled in the Boston area where they lived until his death. She moved to Middlebury where she and two compatriots started the Fire and Ice Restaurant. She was active in the Middlebury community, and upon retiring from the restaurant business she worked closely with the Henry Sheldon Museum of Vermont History. Her surviving family includes her son, Howard, and his wife, Wendy, of Charlotte. In lieu of flowers, the family asks donors to give in her name to the Henry Sheldon Museum, 1 Park Street, Middlebury, VT 05753, or to the humane society of the donor's choice.
Other news
Governor Scott has appointed Margaret (Peggy) Mahoney Sharpe to fill the remaining term of Justice of Peace, through February 2023, which was previously held by Leo Laberge. The Charlotte Democratic Committee unanimously recommended her to the governor to fill this role.