Selectboard considers beach improvements
The Selectboard's May 10 meeting made its way through topics relating to improvements in the Town Beach park.  A site visit was led by Bill Fraser-Harris and included members of the Selectboard and several interested residents. Topics of discussion centered on how to reprogram certain areas for different uses, plans for additional parking, and how to ensure safety on Lake Road in front of the park.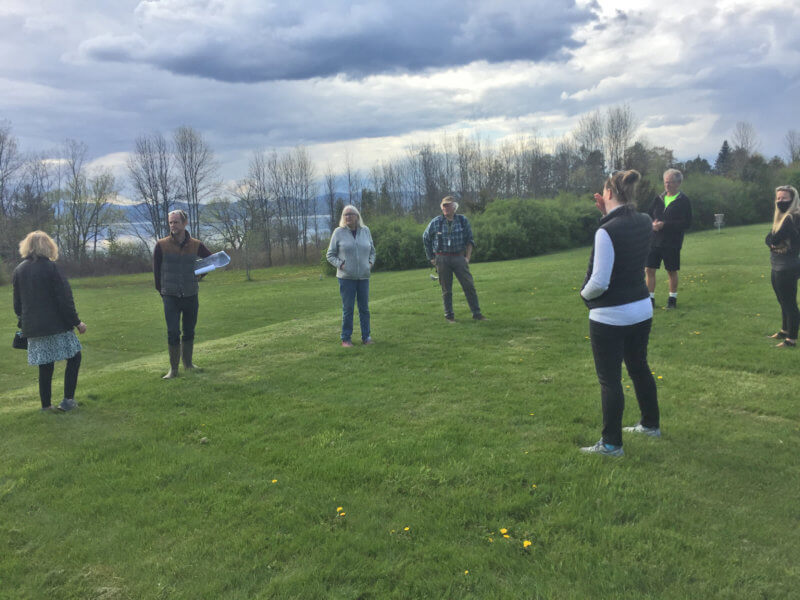 A later discussion at the Selectboard meeting recognized the three issues that will go to the top of the list for work next summer: (1) additional parking; (2) more tennis courts; and (3) modification of some courts for pickleball.
The Selectboard underscored the importance of a process to engage the public in a discussion about improvements, but that process is not yet defined. It was noted that there is space for overflow parking in the upper fields that can be used this summer, and the three tennis courts will have new lines and nets. Additional improvements would be slated for 2022.
There was concern expressed by Lewis Mudge about the safety along the road that separates the parking and picnic area from the lakefront.  Children traverse the road with no public safety measures. He will contact Junior Lewis about possible remedies, both temporary and permanent.

The agenda then moved onto appointment of new members of the Planning Commission.  Among the questions posed to candidates were whether they would recuse themselves from matters that contained actual or even the appearance of conflict of interest.  They each concurred.  Kyra Wegman and Linda Radimer were eventually approved to fill the open slots. Robert Bloch was appointed to the Thompson's Point Design Review Committee, and several other volunteers were appointed to other town positions.
On May 22 there will be a walk on the proposed new leg of the Town Trail from Co-Housing to the Mack property. The purpose is to study the topography and determine obstacles that might make the trail construction difficult.
Approval was then given for the recreation committee's proposal for music at the beach on the weekend of June 16th. Bill Fraser-Harris stated he was not comfortable in proposing a traditional town party this year, given COVID restrictions, but that music and social distancing would be an appropriate combination. Participants will be able to bring their own food.
Finally, the Chittenden Solid Waste budget was approved.  Because of the length of the meeting and two preceding site visits, multiple appointments, and the other issues, the matters having to do with Selectboard rules and new COVID guidelines were postponed.