By Anna Syrell
What's next just a Stone's Throw away?
The building on Ferry Road, across the street from the library, has been many things in its long history. Most recently it carried the Little Garden Market and, prior to that, it was The Flying Pig bookstore and the Charlotte Post Office. It is a still-standing piece of our town that goes back many years. Allison Stratton and Silas Pollitt have made it the third location for Stone's Throw Pizza. In addition to a variety of pies, the restaurant offers a variety of wines. In order to deal with cook and customer interaction and yet comply with Covid-19 precautions, the owners installed windows between the pizza preparation area and the customer pick up area.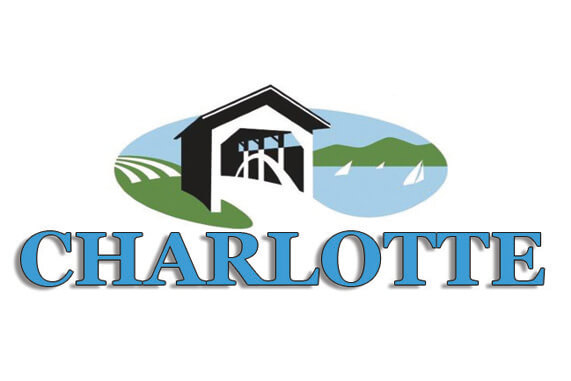 Congratulations to Annika Gruber of Charlotte who once again has had a poem selected to be published in the "Young Writers Project" of the Burlington Free Press. Her piece appeared at the end of April and was titled "Music on the ceiling." She begins by describing her inability to fall asleep due to the noise from a party going on downstairs. The music from it seems to sit at the foot of her bed, and shadows on the ceiling above her bed seem to be dancing to that music. She can't fall asleep as a result—"not when there was a party on her ceiling."
Congratulations to Dave Berg of Horsford Gardens and Nursery in Charlotte who was named Vermont Nursery and Landscape Association (VNLA) "Young Nursery Professional of the Year." Dave graduated from UVM with a degree in environmental studies. Going to work for Horsford he worked his way through the ranks to wholesale manager and recently has expanded his scope to assisting the retail division where he often helps with customer service. Most recently, he has worked through VNLA with Habitat for Humanity projects. He has a good number of accomplishments for someone who has yet to reach the age of 40.
Sympathy is extended to family and friends of Marion Paris who died at the UVM Medical Center in April at the age of 76. Marion lived in Charlotte and served as a social worker for various agencies throughout the state, focusing primarily on children. A daughter Maria survives her. The family asks that, in lieu of flowers, donations in her memory be made to Homeward Bound, Middlebury.
Sympathy is extended to family and friends of Daniel Horsford who died at McClure-Miller Respite House at the age of 56. Dan graduated from CVU High School in 1982 and worked in the area in the food business—at Martone's Market, the Sirloin Saloon and most recently as a baker for the Red Hen Bakery in Middlesex. His mother, Susan Horsford, of Charlotte, survives him. The family asks that, in lieu of flowers, those wishing to make donations in his memory do so to the McClure-Miller Respite House, 3113 Roosevelt Highway, Colchester, VT 05446.
Sympathy is extended to family and friends of Larned Ketcham of Hinesburg who passed away April 26 at the age of 88. A teacher of science and mathematics, he served at CVU and Williston Central School before transferring to Charlotte Central School where he taught and was principal for 14 years before retiring.