Laurie Caswell Burke
Come spin with us on May 22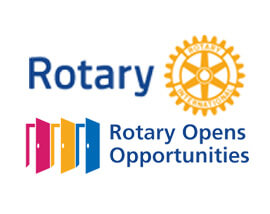 Antique Clocks  … Drones … Native Americans … Poems from the Wilderness … Shelburne Country Store's history …and a SPIN-A THON?   What on earth is the common link?  If you are a member of the Charlotte Shelburne Hinesburg Rotary Club you would know the answer.  I am honored to be part of the group.
When I joined the club six months ago, I did it with some trepidation.  I was eager to get more connected to my community and ready to participate more actively in hands-on service projects.  However, I wondered if our local Rotary Club would be a good fit.
Growing up, I have vivid memories of my dad, Hank Caswell, who among many community engagements, was an active member of the South Burlington Kiwanis Club.  From what I could tell they did many good things for the community, but I honestly thought it was just a bunch of old men who gathered every week for jokes, camaraderie, food, and very long meetings.  Within a few weeks of attending ZOOM meetings for the Rotary club in our community, I have realized that my perception of Rotary was completely wrong.  Clearly there is fun to be had but there is so much more.
During the past six months, I have found myself part of a group of interesting, caring, service-minded women and men who sincerely want to give their time and energy to help our communities. In my short time as a member, I have joined them to park cars for RACE VERMONT running events, gathered and washed winter coats to donate to community schools.  Fellow Rotarians have shared their stories of preparing food at our local schools and then delivering the food on school buses for families in need. More recently, I have helped with mucking out the pond at the town offices. And, meetings are short and start our Wednesdays at 7:30 sharp!
Our weekly speakers during the past six months hail from local Vermont communities. An old- time clock fixer from Vergennes shared his story of repairing Shelburne Town Hall's historic clock. An author/pediatrician from Middlebury shared poems from his latest book. Small business owners from Charlotte and Shelburne told their stories including what it is like to run a business in a pandemic as well as the draw of "maple cremees." Also, a Sail Beyond Cancer non-profit, a fascinating drone technology speaker, and a farmer who raises shrimp in Vermont inspired us all with thoughtful presentations.  Every week I learn something new. As a gesture of appreciation, the club donates a book in the guest speaker's name to one of the three local libraries.
President Chris Davis keeps our meetings lively and fun, engaging members fully. Club member Denis Barton offers clever questions to members providing an opportunity to get to know each other.  Through this group sharing, I have discovered how many Rotarians did not grow up in the Green Mountain State and that most have traveled far and wide in pre-Covid times.  Many local organizations benefit from receiving needed funds from our Rotary club.
On May 22, Rotary will host a fund-raising SPIN-A-THON at Shelburne Athletic Club with a dedication to follow outside the Shelburne Town Hall where former Governor James Douglas will speak at a ceremony to commemorate the dedication of our first DERO bike Fix it Station in memory of beloved former Rotarian and Legislator George Schiavone.  Our goal is to raise enough funds to have additional Fix It Stations in Charlotte and Hinesburg as well.  Ski Rack, Local Motion and Race Vermont will be joining us.
With Spring in the air, outdoor fun is beckoning, and what better way to support your community than by spinning on May 22 at Shelburne Athletic Club, followed by the dedication ceremony.  Even If you don't spin, we encourage donations to this worthwhile project.  Donate on-line or you can send your check to P.O. Box 156, Shelburne, Vermont, 05482 and please join us for the dedication at 11:00 am!   More information can be found on the Club website.