Congratulations to Kathleen McKinley Harris of Charlotte who tied for third place in the Weybridge Haiku Competition that focused on the COVID epidemic theme. Twenty-six writers submitted entries. Kathleen's Haiku was titled "Visit this Pandemic Year in July to First Season Greenhouse."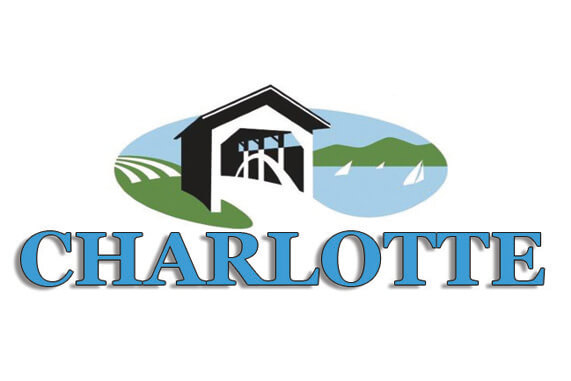 Joy in nature's green.
We two, we're alone.
Roped-off greenhouses entice.
Sympathy is extended to family and friends of Joseph Lane, Sr. who died last month in the McClure Miller Respite house in Colchester at the age of 89. Joseph was born in Charlotte and lived on his family's farm on Church Hill Road for a number of years before moving elsewhere in the Burlington area. His surviving family includes Joseph's son Jeffery and his wife, Eileen, of Charlotte. The family asks that, in lieu of flowers, those wishing to make donations consider doing so to St. John Vianney Catholic Church, 160 Hinesburg Road, South Burlington, VT 05403.
Sympathy is extended to family and friends of Marcia Nappi who lived in Palm Beach, Florida, at the time of her passing at age of 86. She and her husband, Bob Nappi, lived in Charlotte for a period of time. When she died, the Nappis were in the process of preserving and developing a section of the Kwiniaska Golf Course in Shelburne. Bob survives her along with a son and a daughter. The family asks that those wishing to make donations in her memory consider giving to the MGN Family Foundation, c/o UBS, 3801 PGA Boulevard, Suite 1000, Palm Beach, FL 33410.
Sympathy is extended to family and friends of Marty Morrissey who died March 30 at the age of 83. Marty was actively involved with the Charlotte Senior Center, both as a musician (He was a founding member of the Highland Weavers who performed Celtic music in New England for more than 35 years and released eight recordings.) and as a hiker, gardener and teacher of t'ai chi whose name appeared frequently on the center's calendar.
Sympathy is extended to family and friends of Brigid Rita Landler of Charlotte who died at home at the age of 86. Born in Carickmacross, Ireland, she earned a bachelor's degree from University College Dublin. She and her husband, Paul, who survives her, moved to Vermont in 1970 and to Charlotte in 1989, where she volunteered at the polls on Election Day and served on the board of SCHIP, the nonprofit resale shop. A funeral mass will be held for her at Our Lady of Mt. Carmel Church in East Charlotte on May 15. The family asks that those wishing to donate in her name consider giving to the Humane Society of Chittenden County.