Senior Center News – March 25, 2021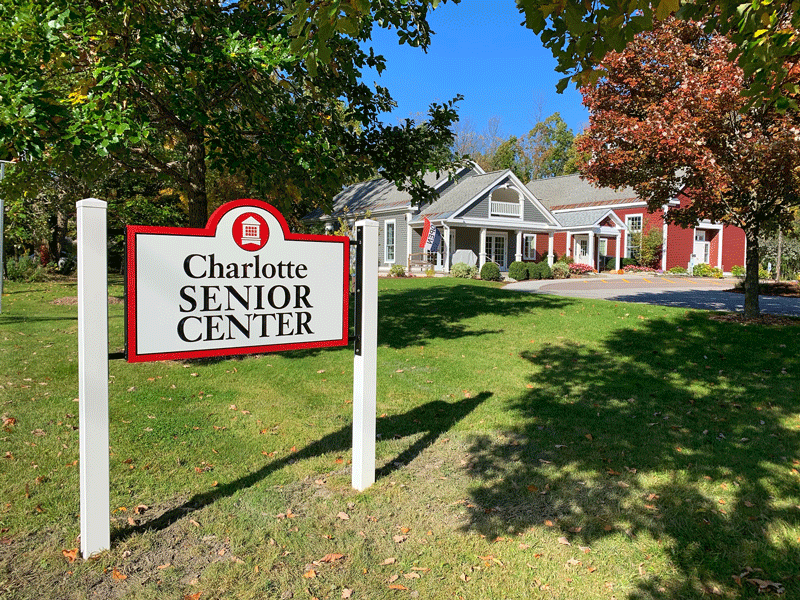 "I wandered lonely as a cloud
That floats on high o'er vales and hills
When all at once I saw a crowd,
A host of golden daffodils;
Beside the lake, beneath the trees
Fluttering and dancing in the breeze."
~ William Wordsworth, I Wander'd Lonely as a Cloud
Daylight Saving Time is back, and spring is here, officially. The last patches of snow are disappearing, and the daffodils, crocuses, tulips and flowering trees are on their way. We stretch and blink in the sunlight, like Rip Van Winkles we are, waking after a long sleep.
Courses starting soon
Directions for How to Register and Payment appear at the end of this article and also in the upper right corner of the new Spring Schedule.
4/1. Exploring Your Spiritual Autobiography with Carole Wageman. Thursdays, 1:00 p.m. to 2:30 p.m. Dates: 4/1–5/6. (6 weeks). Register by 3/30. No fee. Our experiential consideration takes a broad view of the topic and does not promote any specific faith tradition. "Spirituality" does not mean "religion" —but refers to that mysterious, non-physical part of ourselves that responds to our life experiences with inspiration, curiosity and a sense that there is something greater than ourselves. The Rev. Carole Wageman, an Episcopal priest, has served in local congregations.
4/5. Book Discussion Group: Walking Each Other Home. Mondays, 11:00 a.m. to 12:30 p.m. Dates: 4/5, 4/26 & 5/17.Register by 4/2. No fee. This facilitated group began with a discussion of Walking Each Other Home. It has just started Being with Dying: Cultivating Compassion and Fearlessness in the Presence of Death by Joan Halifax. The group now welcomes newcomers.
4/8. Screen Writing for Fun with Mark Williams . Thursday evenings, 6:30 p.m. to 7:45 p.m. Dates: 4/8–5/13 (6 weeks). Register by 4/6. Fee: $58 for the series of 75-min. classes. Have you been itching to write a movie, TV episode or play? In this 6-week class you will learn the basics of how to write a script. Members of the class will:
decide on a genre for your story
start with a crisis that draws the audience in
create six fascinating characters to populate your movie
create an outline for a three-act story
create an ending that ties up your story
write the first 15 pages of your script
For 12 years, Mark wrote and filmed his own original movies, entering them in competitions. One of them won first place at the Vermont Film School Festival in 2016.
4/14. Conflict Resolution with Mark Williams. Wednesday mornings, 11:00 am to 12 noon. Dates: 4/14–5/19 (6 weeks). Register by 4/12. Fee: $48 for the series. This fascinating and useful topic can benefit anyone because we all encounter conflict. Using role-playing and mediation exercises, participants in this 6-week course will learn practical skills, such as: how to calm an angry person down, how to empathize with a person with whom you disagree, and more. Mark Williams is a licensed couples counselor; however, please note that this course is not intended for couples.
And don't forget to consider signing up for CSC's wide range of ongoing exercise and health courses—these can be joined at any time during the season: Chair Yoga, Essentrics™, Gentle Yoga, Pilates, Pilates PLUS, Tai Chi for Beginners and Mindfulness Meditation Practice.
Talks on Wednesdays at 1:00 p.m.
These talks do not require advance registration and are always free. The Zoom invitation/link to the talks are posted on the website. The link also appears in Front Porch Forum for that week.
3/31. The Power of a Power of Attorney with Leah Burdick, Esq. A legal Power of Attorney document can be a powerful tool to safeguard your financial well-being, but it can also lead to serious consequences if not done correctly. This talk will explain the ins and outs of what a Power of Attorney document is, how it is created, and what it means to be a named agent in a Power of Attorney under Vermont law. Leah Burdick, Esq. is an Elder Law attorney within the Elder Law Project at Vermont Legal Aid, Inc. Her practice areas include advanced planning for aging, Medicare/Medicaid, Social Security, housing, and individual rights.

For recording purposes, there will be a special live repeat of this talk on a Tuesday:
4/6. (Tues.) at 1:00 p.m.: Beekeeping & Peace-Making: Are They Related? with Anne Outwater. Since being a first responder at the bombing of the U.S. Embassy in Dar es Salaam, Dr. Outwater has been dedicated to the prevention of violence. She will share her research findings including interventions and next steps—which include entrepreneurship and beekeeping. Anne Outwater, Ph.D., RN, is a faculty member at Muhimbili University of Health and Allied Sciences in Dar es Salaam, Tanzania.
4/7. Covid Update . . . The First Hundred Days. . . How's It Going? with Jim Hyde. With only three weeks to go before the end of the first hundred days of the Biden administration, we will look at what progress has been made in gaining control of the pandemic—nationally and in Vermont. The focus will be on vaccination rates, access to testing and control of community spread of coronavirus. There will be time for questions and discussion. Jim Hyde is a Professor Emeritus of Public Health at the Tufts University School of Medicine and former Director of Preventive Medicine at the Massachusetts Dept. of Public Health.
4/14. Designing Sacred Space: Discovery with Ann Vivian.It's likely each of us can recall times in our lives when we have felt embraced by sacred space. What are characteristics of spaces we experience—or remember—or imagine that feel sacred to us? What does the idea of sacred space contribute to nurturing and sustaining community? Ann will talk about her experience designing sacred spaces for religious communities, as well as some spaces that have particularly influenced her work. Ann is a partner at G-V-V (Guillot-Vivian-Viehmann) Architects in Burlington and is a graduate of Rhode Island School of Design and Andover Newton Theological School.
4/21. Vermont in Deep Time with Craig Heindel.
4/28. Conservation of Your Heirlooms with Rick Kerschner.
Art Exhibits
The Senior Center's monthly art exhibits are suspended until further notice. Returning soon!
Keep up the good work. Closer and closer—the end is almost in sight.
For expanded descriptions, as well as additional courses and talks, please visit the Senior Center website. The mission of the Senior Center is to serve those 50 and up; some course enrollments are limited, and if a course is not full, younger participants are welcome to enroll. Feel free to leave a message anytime at (802) 425-6345; voicemail is checked frequently.
How to Register for a Course
All courses are online and all require registration in order to receive the invitation/link.
To register, send an email with your name, mailing address and phone number. Be sure to note the title of the course in the subject line of the email. You will receive confirmation that you are registered. The invitation/link for the course will be sent to you by the instructor the week that classes start.
Payment
If there is a fee, kindly pay by check (made out to CSC) and send to: P.O. Box 207, Charlotte, VT 05445. Be sure to note the title of the course in the memo line.
For ongoing exercise courses, please pay at the end of each month for the classes attended. Unless otherwise stated, tally your attendance and figure $5/class.
For courses with set dates, please pay at the start and note fee listed in the course description.
If fees present a hardship, please inquire about a scholarship by sending an email. We want everyone to be able to keep themselves healthy and engaged, especially during this challenging time.
Questions? Need help with Zooming? Please send an email, or leave a message at (802) 425-6345.
Charlotte Senior Center
(802) 425-6345