Jonathan Hart's newest venture
Jonathan Hart doesn't take as many photos as he used to. That's because he's changed his vantage point from photographer to publisher. The proprietor of Amazing Vermont Photography has added a new business to his portfolio called Amazing Vermont Calendars.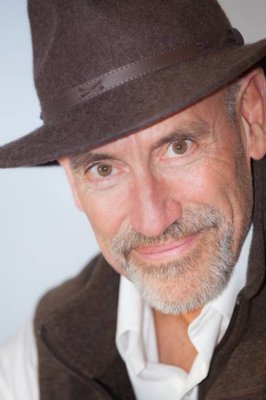 Hart's love of photography started with a trip he took after college. "I drove across the country with a borrowed camera and bulk-loaded film and just started shooting," he said. "I was untrained and unskilled but it hit a chord for me." Upon his return, Hart joined the Coast Guard. With thoughts of attending college and then re-enlisting as an officer, he took a photography course at Loyola University.
In the end, Hart opted not to follow a military path. He studied at the Rochester Institute of Technology and subsequently had a number of photography jobs in Chicago and Boston, opening studios in both cities and doing shoots for advertising agencies, design studios and private clients. After moving to Vermont, his clients included Orvis and DR Power. Deciding to spend more time outdoors, Hart began leading bike trips, first for Vermont Bicycle Tours and then Sojourn, while also facilitating team building for Outward Bound.
Hart returned to his photography roots when he launched Amazing Vermont Photography and Amazing New England Photography, hoping people would view his images the same way they listened to a beloved piece of music. "If you listen to a piece of music that takes you away and causes you to have emotions or feelings, you want to listen to it again," he said. "If I can create an image that causes you to feel something like that, then I have succeeded."
When Hart retired from professional photography he thought about reprising the road trip of his youth and headed out on four expeditions with another photographer whom he describes as a mentor. "We were shooting in national parks," Hart said "but the mission was to aim my camera and my thinking, and renew my love of photography around the possibility of creating fine art photographs."
In late 2019, Hart learned that Vermont Life would no longer be creating their iconic calendars. He took a deep breath and printed 3,000 calendars with his own photographs to make up for that loss. "I sold 2,500 and gave 500 away," he said. "People were appreciative, but I thought it was a one-time thing until my daughter told me she was having twins." It was at that point that Hart decided to embark on a new commercial venture so he could help her financially.
Hart decided that for 2021 he would create four different calendars. He took an even deeper breath and printed 12,000: one general landscape wall calendar, one wall calendar with photos of barns, a weekly planner, and a pocket calendar. The timing, however, wasn't great.
"I got them into 64 stores," Hart said, "but because of Covid, tourism and retail businesses tanked." Hart considers himself lucky to have been able to sell almost 8,000 calendars.
Hart is already at work planning his 2022 calendars. "I realized that the mission of Vermont Life was to celebrate Vermont and Vermonters, not Jonathan Hart," he said, "so the 2022 calendar will feature local artist reproductions and other photographers. Everything is made, designed and printed in Vermont." Instead of a pocket calendar, Hart is considering another wall calendar that will be entirely in black and white.
Despite the Vermont-centric nature of his work, Hart hasn't given up the thought of traveling more for his photography, and once he receives his second Covid shot, he's planning on driving cross-country to shoot. "I miss taking photos," he said. "I spend so much time trying to figure out how to run the business. I drive almost every day on dirt roads and back roads, using my eyes to bring back something I'm missing, which is carrying my camera and shooting."
Hart is pleased to have the opportunity to bring the work of other artists to the forefront. "I've gotten to know quite a few artists at big tent shows, farmers markets and craft shows," he said. "I feel like artists are at the same point where farmers were ten years ago in that we need to bring more attention to what we do." Hart is happy to be able to do something that raises the profile of other artists while also helping his daughter with her now ten-month-old twins. "We'll try to sell enough to get by," he said "and raise some visibility for local talent."