Charlotte Food Shelf news – February 25, 2021
 For it is in giving that we receive
~ St. Francis of Assisi
The greatness of a community is most accurately measured by the compassionate actions of its members.
~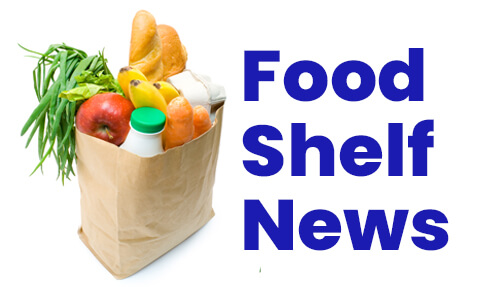 Coretta Scott King
We are grateful to live in a community committed to reaching out a helping hand to our neighbors. Ours is a community that steps up with basic monetary support and, from ears of corn to ceramic bowls to winter coats, finds constructive and creative ways to offer help.
As we begin a new year, we want to emphasize that for the giver, the gift is in the deed, not in any public notice of that deed.
Food distribution event
Saturday, February 27 at 12 noon in the Champlain Elementary parking lot (800 Pine Street, Burlington). Anyone in need is welcome and encouraged to come. Reusable bags will be filled with a gallon of cool milk, eggs, staples including beans, tuna, pasta, local Vermont bread, tasty treats, fresh produce, and other items. Additionally, each food package includes a gift card to a local supermarket provided by local sponsors.
The Charlotte Food Shelf is open every Wednesday evening from 4:00 p.m. to 6:00 p.m. with food distribution.  This is curbside service only, at the Congregational Church, 403 Church Hill Road.
The Food Shelf continues to take precautions to help everyone keep safe. Anyone who has a fever or cough—or symptoms that might seem like a cold—should not come to the distributions. Also, don't come if you have been in contact with anyone who has these symptoms. Instead, call (802) 425-3252 and leave your name and number. You will receive a call back to come up with a plan. We need to help families and volunteers stay safe.

If the weather is bad on Wednesday, the distribution will be moved to the next day, Thursday, 4–6 p.m.
For Emergency Food, call John at (802) 425-3130.
Check the Food Shelf website for more information about eligibility and different types of financial assistance. Applications are available at the Food Shelf and online.
The website also contains information about other Vermont resources offering further assistance.
The Charlotte Food Shelf, Inc. is a nonprofit organization supported by the Charlotte Congregational Church, Our Lady of Mount Carmel Catholic Church, and the Charlotte community. Our organization is run by volunteers, and so all donations made to the Food Shelf go directly for nutritious food and assistance to our neighbors in Charlotte and North Ferrisburgh.
Checks may be mailed to Charlotte Food Shelf and Assistance, P.O. Box 83, Charlotte, Vermont 05445.
We offer thanks to all who find a way to offer assistance.