Selectboard candidates weigh in on commercial district expansion
After two recent public comment sessions on the proposed increase of the East Charlotte Village commercial district's borders and allowable density, some Charlotte selectboard candidates gave their views on the topic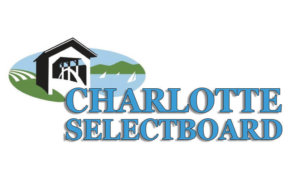 Mike Dunbar, a candidate for both the two-year term and auditor, and the owner of the Charlotte Crossings building, opposes the move. Dunbar said he does not support the amendment to the Town Plan that increases the size of the East Charlotte commercial district or the proposed zoning changes.
"If the town's direction is to concentrate housing in town centers, which is the direction that a lot of Vermont towns are taking, then it should apply to the entire town, including the West Charlotte Village, in addition to the East Charlotte village," Dunbar said.
Dunbar said while he believes town centers need to move toward increased density, the selective changes didn't sit right with him. "The purpose of [the zoning changes] is to preserve open spaces and not have every house in your rural area have five acres. I agree with that methodology. But not in applying it selectively."
When asked the same question, Lewis Mudge, director of Central Africa for Human Rights Watch and candidate for the two-year term, said the current Town Plan called for density already.
"If the question is there should be no density in the village, then really what we need to do, this shouldn't be sorted out at the zoning board and Selectboard level, frankly, this should be: 'We need to reevaluate our town plan'," Mudge said.
He went on to say that he believed in increasing density, and foresaw increased development in East Charlotte's future, so to him the question was, 'How would that density need to evolve and how does it take shape?'

"There are folks in the East Charlotte village who are not happy with this," Mudge said.
He himself had no stake in the matter, Mudge said, and he has not yet decided how he will vote.
While Mudge said he sees this as a balance between development and protecting access to countryside and open land, he also made clear his support for more affordable housing.
"My wife and I put every cent we own into buying a place in Charlotte," Mudge said. "It's an expensive place to buy. And you know, I'd love the opportunity to have folks move in with kids or move into an area like the village and not have to wait the 10 years professionally that I had to in order to accrue the capital."
Justin Bora, owner of Bora's Welding & Repair, who is running for the three-year term, said he had not had time to take a look at the issue and therefore could not offer an opinion by press time.
Frank Tenney, a Charlotte native running for his third term on the Selectboard and who is currently on the Zoning Board of Adjustment, didn't respond to multiple requests for comment.
Community News Service works in a partnership with The Charlotte News and other local media outlets to provide opportunities to University of Vermont students.