Around Town – January 28, 2021
Congratulations to former Charlotter and now Shelburnite John Hammer who was highlighted as a Board Member of Age Well on Jan. 19. John joined the organization's board in July of last year and has been driving Age Well's Meals on Wheels for over three years. Age Well is the largest provider of Meals on Wheels in Vermont with a goal of allowing older, needy adults to remain independent and living at home as long as possible.
Sympathy is extended to family and friends of Elizabeth Ann Tenney Sorell of Charlotte who passed away Jan. 15 at the age of 81. After working for many years as a switchboard operator, she became a school bus driver for the Champlain Valley School District. Her surviving family includes her daughter, Jessica Sorrell, and sons Thadeus Sorrell and Timothy Tenney in addition to grandchildren and great-grandchildren. She will be buried privately at the convenience of her family. A service for friends and family will be held at a later date.
Sympathy is extended to family and friends of Joan Krech, most recently of Colchester, who passed away Jan. 13 at the age of 86. Joan and her late husband, Fred, moved to Charlotte in 1993 in order to be closer to daughters and grandchildren. She served as deacon of the Congregational Church in Burlington, and she and Fred delivered flowers on a weekly basis for 17 years to patients at the UVM Medical Center. She and her husband lived their later years in assisted living facilities in Shelburne and South Burlington before ending in Colchester.  The family asks that those wishing to make donations in her memory consider doing so to the First Congregational Church of Burlington, UVM's McClure Miller Respite House in Colchester or to a charity of their choice.
Paul Sprayregen
Longtime Charlotte resident Paul Sprayregen, 71, died suddenly on Dec. 14, 2020.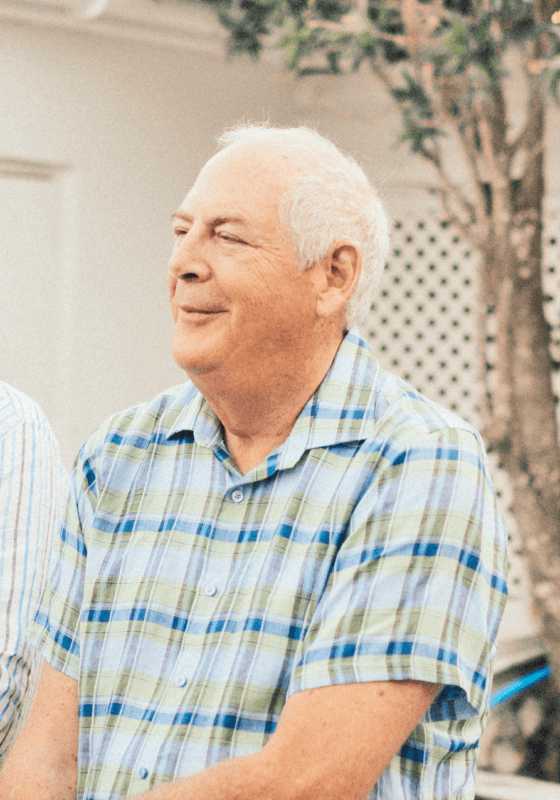 Born in Stamford, Connecticut, he spent summers with his family sailing the northeast coast. After his father's passing in 1959, he and his brothers spent summers in rural France (his mother's country of birth), creating adventures and a lifetime of memories.
In 1967 he moved to Burlington to attend the University of Vermont, drawn by the natural landscape of Vermont. Paul always knew he would build a business of his own, and not long after graduating in 1971, he founded Investors Corporation of Vermont (ICV), a real estate development firm. Over the course of nearly 50 years, his projects transformed Burlington and the surrounding communities.
Never one to be idle, by the 1980s Paul began developing projects in Hartford, Connecticut, East Hampton, New York, and Palm Beach, Florida. Later he added projects in Plattsburgh, New York, and Lebanon, New Hampshire.
While Paul's defining legacy is ICV, his greatest love was his family and time spent together on Lake Champlain and the Florida coast.
He was predeceased by his parents (Richard Sprayregen and Monique Sprayregen Eastman). He is survived by his beloved wife, Emeline, of Palm Beach, Florida, his sons Robert Sprayregen (Dina) of Palm Beach, Florida, and Richard Sprayregen (Anna) of Charlotte, his daughters, Mary Sprayregen (David Schilling) of Shelburne and Stephanie Sprayregen (Calle von der Lancken) of New York, New York, his brothers Peter Sprayregen (Lucy) of Lincoln, Massachusetts and Philip (Laurie) Sprayregen of New York, New York, as well as four grandchildren, three nephews and one niece.
The family asks those wishing to honor Paul's life to consider donating to the American Cancer Society or the American Heart Association.