Around Town – December 17, 2020
Congratulations to Charlotte students Rose Lord, Iris Lawson-Ryan and Katie Brennan Keech whose poems appeared in the Burlington Free Press "Young Writers Workshop on December 11.
Rose said she was raised by a "Ninja Warrior" so that her learning came about as a result of "some crazy-skilled, rope- climbing, back-flipping, wall-scaling, persevering, catch-you-when-you-fall, so-they-can-teach-you-to-fly type of teachers." She has decided that she is not going back to class because she was raised by a Ninja Warrior.
Iris dedicates her poem to "The daisy in the meadow." She says that the plant exuberates emotion as well as beauty. That joy follows the author well into the winter.
Katie focuses on the "Lake at night" as the sun's reflection is swallowed by darkness. The lake, however, continues to reach out, sending ripples to shore, to the author. She calls them "tiny, infinite tsunamis." As author and lake interact, there they stay and "lake water drips from (her) hair."
Sympathy. Alice Murdoch, wife, mother, friend and artist died peacefully on Nov. 19, 2020 at the McClure Miller Respite House.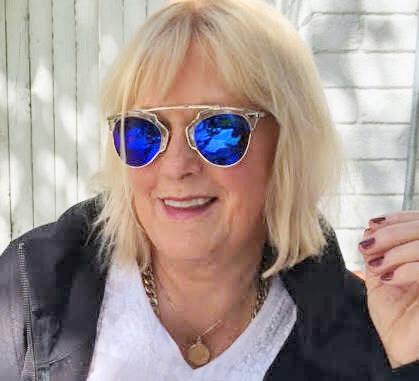 She was 76. She is survived by her husband, Jim, of Charlotte, son Jed, wife Ingrid and grandchildren Alex and Lia of Essex, son Duncan of East Charlotte. She also leaves her sister Mary Ellen Acey of Richmond, Virginia.
At her request there will be no services.
Those who wish may make memorial contributions to the Flynn Center or the McClure Miller Respite House.
Obituary
Tara Rachel Mullen, age 71, died unexpectedly after a fall in her Charlotte home on Dec. 8, 2020. Tara was born in Gloversville, NY, where her parents Francis and Valerie Mullen had a glove manufacturing business.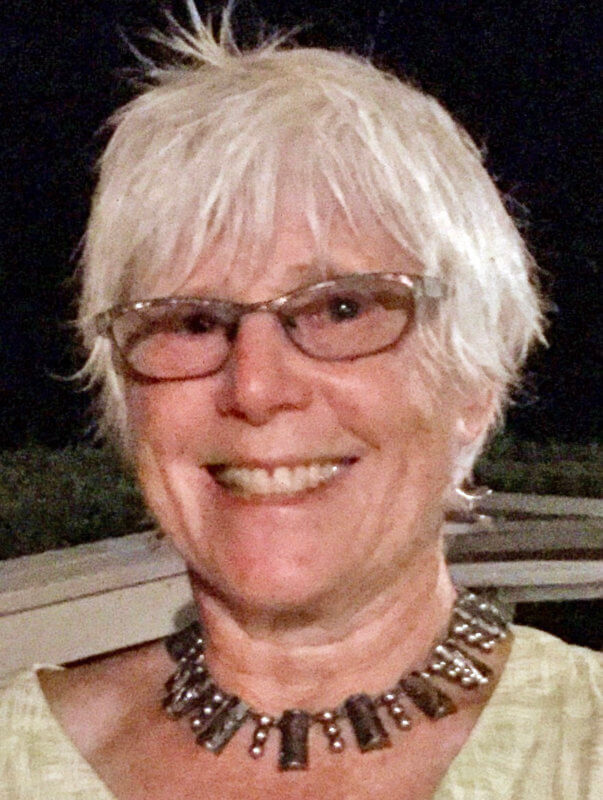 Tara spent her early life in upstate New York and Hanover, NH. She was a 1967 graduate of Hanover High School. Tara studied at Wellesley College and held degrees in arts and education from University of New Hampshire and Antioch College. She spent her early adult years raising her children, Nils Mellquist and Seamus Mullen, on a farm in Vershire, VT. Tara pivoted to a career in human services, as a teacher at Bethel and Vershire Elementary Schools and later as a caseworker for the homeless and people with disabilities at United Developmental Services in Lebanon, NH and the Upper Valley Haven in White River Junction, VT.
Tara cared deeply about her family, friends and community and gave 110% to anything that she did. A feminist to the core, knowing that women can do anything that men can do (and often better), Tara was no stranger to felling trees, stacking cordwood, plowing driveways, tuning carburetors, and fiercely defending the rights of and creating opportunities for those she cared for. After a life devoted to others, she found a deep love, comfort and softness in her marriage to Bill, with whom she shared a devotion to organic gardening. Her gardening skills were magical, and nothing gave her greater pleasure than double digging, using every ounce of strength she had, to fork deep into the soil and create a deeper bed for crops to flourish. She introduced flowers and color to the gardens around their home. And, above all, Tara was fiercely intelligent, dogged, compassionate and wise, a stalwart friend, wife, mother and grandmother.
Tara is survived by her husband, William Lockwood, of Charlotte; sons Nils Mellquist (Daria Sanford) of Brooklyn, NY and Seamus Mullen of Malibu, CA; stepsons William Lockwood III of Burlington and Conor Lockwood (Brittany Waelde) of Jericho; grandchildren William and Marlow Mellquist of Brooklyn, NY; step-grandson, Theo Lockwood of Jericho; sister-in-law Judy Harvey of Thetford; nephew Evan Mullen and his mother, Julie Fago, of Bethel; and first husband, John Mellquist of Corinth. She was predeceased by her brother, Sean Mullen (Judy Harvey), in January of this year. No services are planned at this time. Donations in Tara's memory may be made to Hunger Free Vermont, the Upper Valley Haven, or to a local food bank of your choice.