Obituary – Marie Silva Luhr, Sept. 9, 1935–Aug. 16, 2020
Marie Silva Luhr
Sept. 9, 1935–Aug. 16, 2020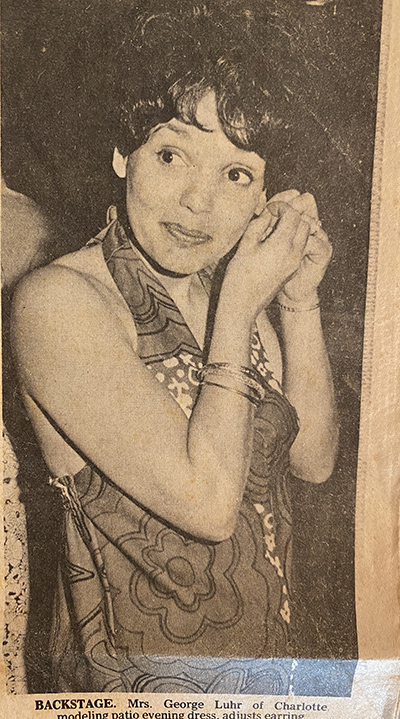 When our mother, grandmother and friend Marie Luhr passed away at age 84, she left behind a legacy of kindness and service to others.
Marie grew up as one of five children of Puerto Rican immigrants in the Bronx and spent her childhood in rural Oneco, Connecticut. She met George Luhr at age 15 while picking corn tassels in Illinois for a research project. They married in 1954, started a family, and moved to Vermont in 1966, where they spent the better part of their lives raising their sons, cherishing their granddaughter, and hosting gatherings for friends and family on the shore of Lake Champlain in Charlotte.
Marie's devotion to helping others showed up in many ways: musical director for several Christian youth musicals in 1970s, activism on behalf of the National Association for the Mentally Ill, and volunteering with many other organizations such as the Barack Obama campaign and the Experimental Aircraft Association. Most recently, she dedicated herself to organizing volunteers and working tirelessly with the Charlotte Congregational Church's Refugee Welcome ministry.
In 1989, Marie earned her private pilot license, and by 1995 had achieved commercial pilot with instrument rating and ground instructor. She and George became airplane owners, and, for several years while she and George were flying, Marie volunteered her time and aircraft to carry patients who needed medical treatment to Boston.
Her friends remember her as a person who loved classical music and singing, who could always be counted on to help and be kind, and who was endlessly optimistic because she believed positive change is always possible when people get involved. She set an example for humane conduct in everything she did.
She has left behind three sons, Stephen and Thomas, both living in Vermont, and Richard, living in Arizona, as well as a granddaughter, Emma Marie Luhr, of Arizona.
Marie also leaves behind the Abdi family, with whom she had a deep and loving relationship. Marie passed away as she had lived, with grace, dignity and a strong faith, at peace and surrounded by love.
She passed away peacefully with family by her side on her favorite day, Sunday, after her favorite service. Memorial services will be private. Donations may be sent in memory of Marie Luhr to Charlotte Congregational Church, PO Box 12, Charlotte, VT 05445.