Now what should we talk about?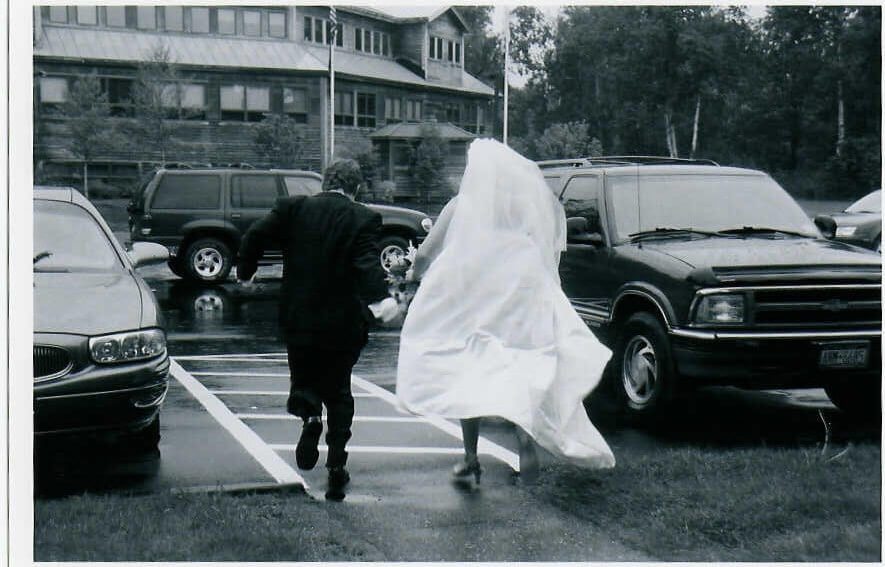 This pandemic has separated us physically from the ones we love…except the ones we love the most, the people we chose to spend the rest of our lives with, who are now really, really, really present. Sometimes they are in the background singing Grateful Dead songs into a wooden spoon while we're on a conference call, sometimes they're tracking mud over every surface in the house including the ceiling, sometimes they're spending hours on FaceTime drinking wine with friends and ignoring the children. Whatever it is, they're there. All the time.
It's possible that, along with toilet paper and any sense of when it's the right or wrong time to wear a shirt, we're also going to run out of things to discuss with our spouses. Below is a list of conversation starters and discussion topics, should you find yourself with nothing to talk about. You're welcome!
Have you always whistled this much?
What is the origin of the phrase "just saying," and why do some people feel the need to say it after everything they tell you?
Remember the time you lost the keys on vacation and they fell in the Grand Canyon? No, that was your fault, remember? I distinctly remember you calling out, "Toss them to me!"
Someone needs to tell your dad to wear pants during FaceTime calls, or at least hold the phone up higher. Who should it be?
Seriously, you've always whistled this much?
Which one of the kids will be living in the basement when he/she is 35? List four reasons why.
Other than buy another house and live there in blessed solitude for the remainder of your days, what would you do with the money if you won the lottery?
Speaking of money…just for fun, let's throw it out there, how much money would it take for you to give up a beloved lifelong habit, like, for instance, whistling?
When we were young and first married, what would we have done with our days if we were alone in the house for weeks at a time? Apropos of nothing, could you please go figure out which of our five kids left the hose running in the garage?
Who taught you how to load the dishwasher? No, seriously, who? Was it your mother? Figures.
Is the whistling compulsive, or are you making a conscious decision to do that?
When this is all over, let's take a trip, just the two of us, alone. Where should we go?