Jazz for love, whether you're lonely or sparks are flying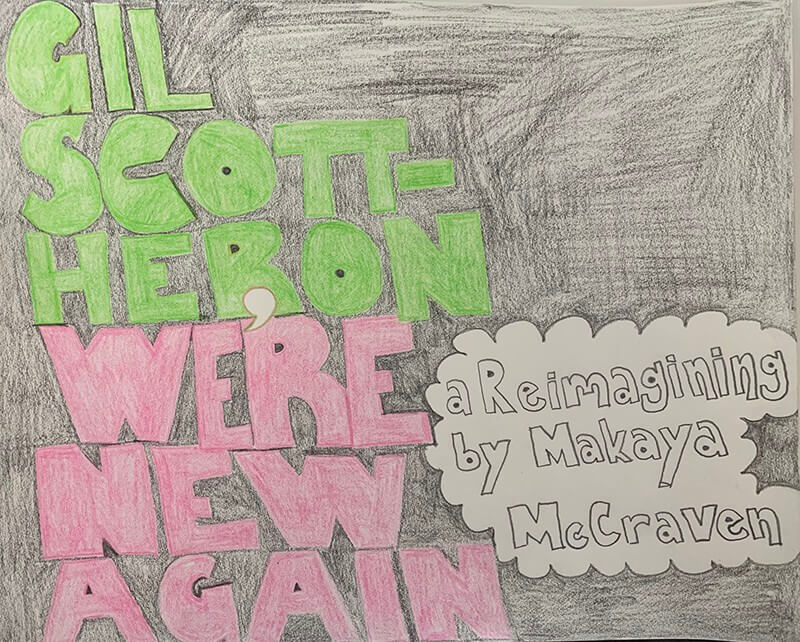 Greetings from Los Angeles!
I'm writing to you around Valentine's Day (although I'm sure you'll read this after) and I'm afraid this year's is a bit lonely for me. You may recall from my last letter that I recently became engaged to a wonderful woman and she fell down a well? Sadly, and much to my dismay, she is stuck still at the bottom of that deep, perilous well. The authorities remain unable to get a ladder or rope long enough (something to do with a delay from their equipment distributor) and we've worked hard to make our best of the strange circumstances that have so drastically affected our relationship.
Communication has been the most difficult hurdle; yelling up and down the well produces a mess of unintelligible noise and has proven to be fruitless. I drop notes down to her, and she wraps some paper around a rock and heaves it back up to me (she has a fantastic arm). We talk about friends, family, recent movies, and the salamanders who seem to be encroaching on her position. While moderately successful, this method connection lacks a certain intimacy.
I'll be honest with you, I miss my gal. In another life, I'd be sprinkling rose petals around the apartment, igniting an impressive fire even a dad could be proud of, and playing the music I feel best speaks the language of love: jazz. It's one of my favorite genres; it can be tastefully abstract while still conveying a resonant message and mood in a variety of ways. However, I completely understand that there is often a distinct barrier of entry between a style of music that's challenging and largely instrumental and some music enthusiasts. So, the situation is this: I've got a future wife in a well, a handful of music I'm excited about, and your undivided attention. Let's see if we can't make some sparks fly together, you and me.
Chicago-based guitarist Jeff Parker's newest body of work, "Suite for Max Brown," hit shelves late last month with a bang. Known for his involvement with experimental rock quartet Tortoise, Parker's latest releases with local windy city record label International Anthem found widespread acclaim, landing "Suite for Max Brown" at #1 on the Current Contemporary Jazz Billboard chart. And for good reason – the entire album swirls in gorgeous fashion while daring to present itself through new compositional techniques. At first listen, Parker's creation might sound like a room full of artists riffing and taking cues from one another: a typical jazz record. However, what we're hearing is the culmination of multiple private recordings, or one-on-one sessions, between Parker and individual band members improvising on top of previously recorded music beds, beats, and samples, all assembled by Parker during downtime on tour. The album explores improvisational jazz in the digital era in a way that's adventurous, digestible, and comfortable. The opener, "Build a Nest," features the record's lone vocal cameo from Parker's daughter Ruby, opening the door wide open for the flavors of rhythmic mania, soundscapes, and hip hop-inspired grooves that run through the album from front to back. Treat yourself to forty minutes of Jeff Parker; this one is special.
We'll remain in Chicago for a moment and lend an ear toward "We're New Again," a collaboration between drummer Makaya McCraven and XL Recordings, reimagining Gil-Scott Heron's seminal final album, "I'm New Here." McCraven's rendition marks the tenth anniversary of Heron's release, and the latest cover of the source material since Jamie XX's 2012 remix album, "We're New Here." Where "I'm New Here" bolstered Heron's smoky vignettes with sample-based trip hop backing, Jamie XX found a new life in the album through broken beats and UK bass inventions. McCraven's rendition lands somewhere closer to the original record, trading its dusty '90s- and 2000s-inspired sound collages for sidewalk jazz-colored panoramas. Think Ken Nordine meets Pharaoh Sanders as opposed to Portishead. Much of the record dances between elegiac interludes and long form compositions. Songs like "People of the Light" and "Running" mark some coffee shop Jazz moments; musings and memories gliding atop winding percussive tapestries you might hear late at night, stumbling into The Radio Bean. These tracks are balanced by the record's vocally melodic moments, heard in "Me and My Devil," "New York Is Killing Me," and the album's title track, exposing Heron at his most vulnerable and McCraven at his most virtuosic.
Let's leave Chicago and head upward above the clouds. We'll pivot into the unknown and find ourselves in the world of Terence Nance, a brilliant and dangerously innovative filmmaker and musician, recording music under the guise of Terence Etc. You may know Nance from his HBO show "Random Acts of Flyness," a collection of psychedelic shorts revolving around themes of race, sex, and the double-sided beauty of American life. It's no surprise that Nance's polychromatic creativity reaches beyond his talents in film and finds identity in music, as demonstrated by his short form "Things I Never Had" EP. In collaboration with his brother, Nelson, and Brooklyn based musician Nick Hakim (who also composes music for Random Acts…), "Things I Never Had" is a short and sweet collection of questions finding nebulous, funk-drizzled resolutions. Songs "Infinite or Infinity," "Like That Tho", and the EP's title track find intersection with contemporaries Moses Sumney and Perfume Genius, illustrating introspective poetics through dynamic avant-pop and neo-folk meditations. "My — Love," used throughout "Random Acts of Flyness," provides a string of staccatos as comedic relief with lighthearted romantic remembrance. It's a light break from the weighty arrangements of the other pieces surrounding it. Most of the songs run long (between 4-6 minutes per track), allowing ample time for twisting, sparkling experimentation from Nance and his collaborators. I think big things are in store for Terence Nance, and it seems he'd agree. His music, in his words, asks: "Do you often miss (things) you've never had? Experiences? People? Abilities? Qualities? Foods and Drinks? Et Cetera and what have you? These four songs and rumination there-in may be, is, and will be yours – is yours – rest assured." Whether those big things manifest visually or sonically, both or otherwise, I can't say– but make sure you keep your eyes and ears on what Nance is doing, because whatever it is, it's likely to be necessary and new.
As our time together comes to a close, I hope you'll explore the outskirts of the extended Jazz universe with songwriter Gary Corben's Samba-bopping "Gods of Brasil" record, kick back to the global movements of "Las Formas en Flujo" (the multidimensional full-length from LA's Gnome Beats), and listen in awe to "Acid," the newest futuristic cinematic ballad from one of my favorite UK duos, Jockstrap.
Signing off,
John Moses
Hear the music online here.
Spotify playlist.
John Moses is a former Charlotter and a musical host of The Lab, a radio show on KCRW in Los Angeles (an NPR affiliate). You can reach John via email.