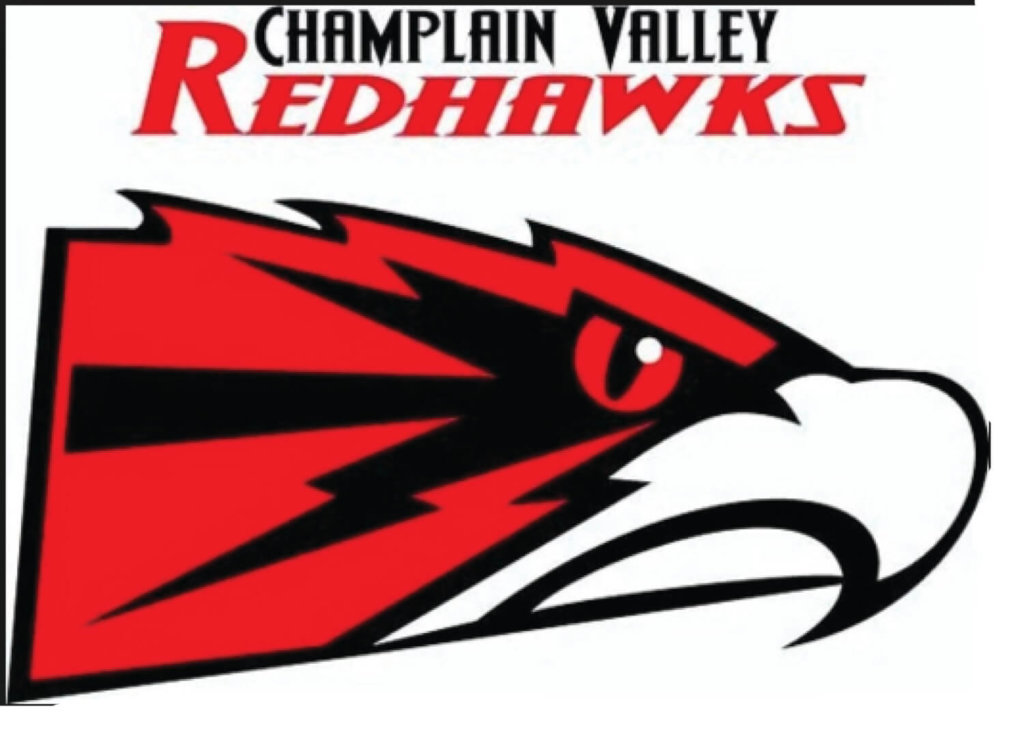 On Friday afternoon of June 14, 312 seniors of Champlain Valley Union High School paraded into Patrick Gym at UVM. Family, friends, teachers, staff and numerous other supporting community members watched as the class stood together one last time.
The graduates, each wearing a matching red cap and gown to symbolize the graduation and unity of the class, made their way into the gym, accompanied by the St. Andrew's Pipeband of Vermont playing its instruments. Members of the class then opened the ceremony with the Pledge of Allegiance and the National Anthem.
Before the graduates were presented with their diplomas, Kelly Brush spoke to them. Kelly is a local athlete who has been paralyzed from the chest down since she crashed while alpine ski racing during her sophomore year at Middlebury College. She spoke to the graduating class about how her outlook and perspective on life have helped her through each of the struggles that life has presented to her, including her ski crash and the ways in which she has learned to live and deal with new personal limitations and challenges. For this class of students, who were about to tie the knot on a crucial stage of their lives and prepare themselves for the adventure awaiting them, hearing from Kelly about how she was able to move on through her use of perspective and mental strength was incredibly reassuring.
The most emotional part of the graduation ceremony for this class was the remembrance of seniors Paul Hoeppner and Clark Schmitt, who died during the previous school year. The absence of each was felt heavily by both the graduates and the crowd present at the ceremony.
Following a welcome speech presented by senior Jackson Guernsey, senior Paige Thibault performed a song she had written to help her cope with the loss of two of her classmates. She sang of pain and confusion and of grasping to understand why these terrible things happen to our community. Her song reached into the hearts of her audience, sharing the feelings of loss and grief the community as a whole has felt throughout the previous months and uniting those present in the gym into one strong, bonded community.

Shortly after Paige's song, seniors Jessica Gagne, Alexandra Maklad and Adalia Williams presented the class gift to the high school, inspired by Paul's and Clark's love of nature and being outside to interact with it in an active way: kayaks to be used by students so they can get outside and learn from their natural surroundings. I am sure this gift will be used by many students in the near future to venture outside and further their learning, with inspiration from Paul and Clark to guide them.
I along with other students have grown close to and befriended the now-graduated seniors, whether it was from back when we were all young at our small community school of CCS, where each student knew everyone else, or meeting and learning with each other within the classrooms or playing on sports teams together at the larger high school of CVU. Connections were created and strengthened between students and teachers alike that have helped the graduates make it to their high school graduation day with a smile still on their faces.
Now as each graduate walks into the future and sets out on their own individual path, whether they remain as locals in Vermont or venture off into the rest of the world, they know they will always be welcomed back to the homes they have created throughout their years here in Vermont. May they carry that knowledge from their school and their community with them to brighten their futures.
Olivia Hagios is a graduate of CCS and a rising senior at CVU. She lives in Charlotte.