Around Town – May 30, 2019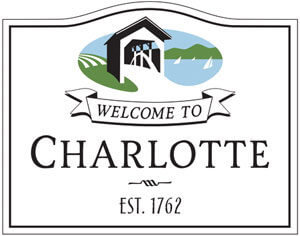 Congratulations to Courtney McDermott whose poem, "Self-acceptance," appeared in the Burlington Free Press Young Writers Project on May 17. The author compares a personal existence to the beginning of spring. "It crept up slowly, I could barely hear its hollowed footsteps. It crept up as softly as April creeps up." The author says about herself and the world, "You are not broken any more than a crocus just beginning to bloom is broken." And as spring days last longer, so do our pleasures from other human beings.
Congratulations to Iris Lawson-Ryan for her picture appearing as "Photo of the Week" in the Burlington Free Press' Young Writers Project. It is a color photo of an opening tulip, obviously a part of spring's awakening.
Congratulations to Melrose Huff for her piece in the March/April issue of Vermont Magazine. Melrose wrote about the local Seguin Covered Bridge that crosses Lewis Creek. She says it was built originally in 1849, "possibly by Alanson Edgerton. . . a skilled builder of bridges." A few years later, he also built the Quinlan Covered Bridge several miles downstream. Huff notes that an inspection by Vermont's Agency of Transportation a little over five years ago showed damage in both vertical and overhead posts by carpenter ants and powder-post beetles, hence the more recent replacement of nearly half the support structure. However, the Town of Charlotte could not afford to move ahead immediately with the rehabilitation and had to put it on hold for a year, not starting the process until summer of 2016. Taking the bridge apart, the replacement crew found more damage that required a longer time to reassemble. In January of 2018, the neighbors gathered to celebrate the restoration. According to Melrose, the bridge should be preserved for up to 50 years. A Nebraska transplant, Huff lives in a house built originally in the early 1800s for mill workers in the plants that bordered Lewis Creek in East Charlotte.
Congratulations to Rick and Nancy Benson, owners of Little Garden Market in Charlotte, who were featured in the May 8 Seven Days in an article about their second market venture, Gilfeathers in Ferrisburgh. The author of the piece, David Holub, said he was surprised when he first walked into the store at both the array and the quantity of items—fresh pies, shelves of wine, craft beer and cider, crackers, cheeses and locally laid eggs plus many other take-outs. Before coming to Charlotte 11 years ago, Rick cooked and worked around Vermont from the Noodle Room in Londonderry to Taste in Burlington. Gilfeathers was, for a number of years, the Ferrisburgh Bake Shop and Deli. The name Gilfeather comes from the state vegetable, the Gilfeather turnip (although a number of customers think it is Rick's name). The Bensons have expanded their wine selection and the number of Vermont beers. They plan to sell more specialty groceries as well.
Town Bite
Nordic Farms moves from milk to a variety of products
As a result of lowered milk prices, Nordic Farms could no longer be sustained as a single-product operation. Consequently, owner Clark Hinsdale put it on the market, and the land and buildings were picked up for multiple usage by the new co-owners.
The Route 7 farm is conserved under the Vermont Land Trust and must be used for agriculture. Those agricultural products have now expanded to include growing grains for malt to producing 200 pounds per week of Pacific white leg shrimp in the old calf barns. Raising lamb for Juniper Restaurant located in Burlington's Hotel Vermont, as well as market gardens for a variety of produce, and breeding turkeys are in the works. Slowfire Bakery in Morrisville plans to move to Nordic soon and begin baking in the main barn.
Having had one of the early, computerized milking systems in New England, Nordic Farms is now taking a major step forward, following its place on the cutting edge of agriculture. Andrew Peterson, new co-owner of Nordic, who also owns Peterson Quality Malt, says that the farm will continue to be a step ahead of its historical base. "We want to give people an opportunity to see what they can make happen for 21st century agriculture in Vermont."