Around Town – May 2, 2019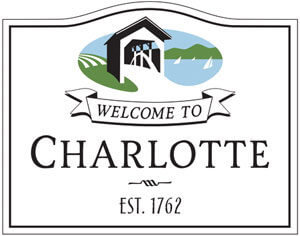 Congratulations to Charlotte teenagers Rose Lord and Annika Gruber whose poems appeared in the Burlington Free Press' Young Writers Projects of April 19 and 26.
Rose answered the challenge of writing about the awakening of spring with a poem called "A day in the life of a drop." The poet's voice is a water molecule that has been frozen all winter as a snowflake on a tree leaf, waiting to drop, believing it will join the nearby river. But something else happens as it ascends and through condensation joins thousands of its friends to become clouds. Each molecule has its own story to tell. "We aren't a cloud, we are a community." But tomorrow will join together as light spring rain.
Annika's poem is titled "Stay" and is in response to the challenge of general writing. Her protagonist asks readers to remain a fire, don't be extinguished too fast. "Don't be fueled by the world that you live in today—for tomorrow could be a new beginning, just waiting for you to lead the way." So, stay. The reader may find, as I did, the connection between morbidity and optimism to be an interesting one and one that does not lean in a single direction through Annika's verse. It does, however, require readers to choose the tilt of their beliefs around some of the topics she addresses.
Congratulations to the following Charlotte residents and businesses who won landscape awards from the Vermont Nursery and Landscape Association for their accomplishments in 2018-2019: Miles Weston, Christian D'Andrea, Charlie and Elizabeth Proutt of Distinctive Landscaping. Charlie won an Excellence Award; the others won Merit Awards. Kristin Sprenkle of Horsford's Nursery won a Young Nursery Professional of the Year Award.
Congratulations to Somer McKillop, a sophomore in UVM's College of Nursing and Health Sciences who earned the "Rookie of the Year in Athletic Training Award," given to a student in the first year of clinical experience who has shown exceptional potential as a dedicated and responsible future professional. Somer is the son of Carrie Fenn of Charlotte.
Sympathy is extended to family and friends of David O. Wade of Phillipston, Mass., who passed away April 16 at the age of 90. David held a number of academic positions over the course of his work, among them science department chair at CVU. His surviving family includes his son Chris and Chris's wife, Ginny, of Charlotte.
Sympathy is extended to family and friends of Robert F. McGill, a former resident of Charlotte who died in Washington, D.C. on April 12 at the age of 77. With an advanced degree in journalism, he worked in publishing and television, including as part of the team that brought Sesame Street and the muppets to the air. He served as president of the New England cable TV franchise and loved to sail Lake Champlain.