CVSD Board passes FY20 budget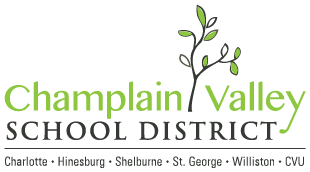 The Champlain Valley School District (CVSD) Board meeting on Monday, Jan. 22, was brief with no adjustments to the agenda and little discussion from the board prior to voting to adopt the final budget for FY20. The final budget is $78,901,170, which is $2.06M higher than the previous year's budget of $76,838,041. While this represents an increase of 2.69% from last year's budget, it translates into a tax rate of $1.48 per $100 of assessed valuation for Charlotte—or a reduction of about $5 in taxes per $100,000 of assessed valuation next year compared to this year.
In addition, the board approved the Town Meeting warning and articles (the warning and ballot questions can be found online) and announced tuition for FY19–FY20: $15,404 per pupil for K-6th grades and $15,124 for 7th–12th grades. In comparison, the FY18–19 rates were $14,943 and $14,639, respectively, according to the CVSD annual report.

In other agenda items, the board heard a summary of insurance coverage from Mike Boardman of Hickock and Boardman Insurance Group. In a review of specific coverages, new ones included liability coverage for a law enforcement professional (student resource officer, or SRO). The board also asked Mr. Boardman to look into specific coverage for violations of the Health Insurance Portability and Accountability Act (or HIPPA) violations. The next meeting will also cover a proposed camera policy, as cameras will be installed inside CVSD buses and on the stop sign arms.
The meeting wrapped with Superintendent Elaine Pinckney noting it was Board Appreciation Month and recognizing the board for its contributions. "Your leadership makes our work possible," said Ms. Pinckney.