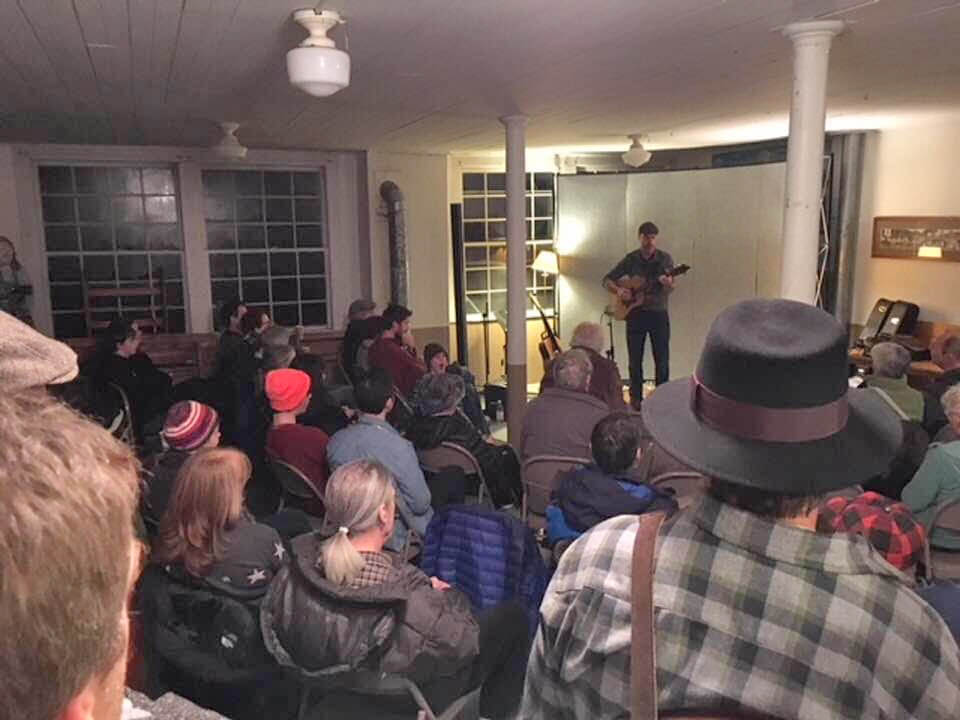 A very appreciative full house at the Open Mic event at the Charlotte Grange on Tuesday, January 15 welcomed twelve performers playing and singing a variety of tunes.  Julia Beerworth, Tom McGrade, Rich Wright, Paul and Cal Lord, Benjamin Fox, all local musicians, sang accompanying themselves on guitars and ukulele.  Judd Markowski drove up from Bridport with his accordion and Beth Duquette and Richard Ruane joined the fun from Ripton and Lincoln.  Jason Baker came down from Burlington and performed original songs.  Ted LeBlanc and Mike Walker both performed and were joined for the closing number with several of the other performers.  The standard closing for the Open Mic evenings is everyone joining in with "Good Night Irene".
Mark your calendars for Sunday, February 17 from 4:00 p.m. – 6:00 p.m. as Dan Wyman will be at the Grange Hall with his fiddle along with others.  Come and spend some time listening and dancing to some great fiddle tunes.

And plan to join us on Tuesday, February 19 from 6:30 p.m. – 8:30 p.m. for another Open Mic evening.  If you would like to perform, please arrive by 6:00 p.m. and sign up with Mike Walker prior to the evening.
Take these opportunities to experience some great music and to visit the historic Grange Hall in East Charlotte…..did you know that this Grange Hall was originally built by a young men's association to be used as a debate hall?  And then became a school for the kids living in East Charlotte?  There is a lot of history in the little white building known as the Grange Hall….come and visit!  Any donations received are used to help heat and light the building so we can use it!  Our goal is to renovate and maintain the building so it can be used by our community!