Around Town – Jan. 23, 2019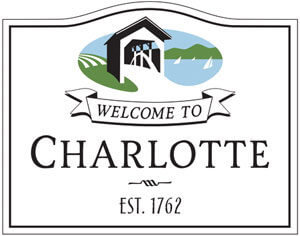 Congratulations to former Charlotte residents Becca von Trapp Muller and her husband, Rye Muller, on the birth of their second son, Oakley Orion Muller, on October 16, 2018. Oakley's grandparents are Jane von Trapp and Tom Goelz of Redding, Connecticut, and Chris von Trapp and Kelly Sweeney of Waltham, Vermont. The Mullers now farm organically on Full Belly Farm in Guinda, California.
Congratulations to the following Charlotte Central School students who competed in the district level Mathcounts competition at Williston Central School on January 11: 8th graders Emma Jemely, Joe Jacobs, Grace McNally, Haley Stockwell, Jadin Brown, Zack Santos and Peter Gilliam plus 7th grader Owen Deale. A team of Emma, Joe, Owen and Grace will compete in the regional competition at the University of Vermont on February 16.
Congratulations to former Charlotte News editor, Alex Bunten who was recruited as special projects manager by the Burlington Business Association. He will work closely with the City of Burlington to improve its parking and transportation dynamics. Formed in 1978 to help advance formation of the Church Street Marketplace as a pedestrian mall, the BBA now focuses on issues such as transportation and parking, public safety, maintenance and improvement of the city's infrastructure, cleanliness, signage, taxes and zoning.
Kelly Devine, BBA's executive director, says that Alex brings experience and strategic thinking to the job and has "excellent organizational skills." After growing up in Charlotte, Alex studied in colleges and universities overseas in Edinburgh, Scotland, Sweden and Spain as well as Russia. He comes to BBA from Pale Morning Media in Waitsfield where he managed public relations portfolios for national and international outdoor brands and snuck in a bit of skiing as well.
Congratulations to Jack and Lydia Clemons of Charlotte who were featured in the January 16 issue of Seven Days for the showing of their collection of African Art in the Amy Tarrant Gallery in Burlington. The work was collected over several decades, including a trip to Africa in 1984 when Jack was still practicing pathology at UVM. He was offered a position at what became the Kilimanjaro Christian Medical Centre. His wife, Lydia, joined him as nurse anesthetist. That began 20 years of travel throughout Africa. Beginning by transforming a blacksmith shop on their Charlotte farm into a rural storefront, which also served as an art gallery, the Clemmons closed the store in 2012 and turned the farm into a nonprofit African Culture center, which it remains. They hoped to educate people through art, and the article quotes their daughter, Lydia Jr., as saying that "no object is as important (to them) as the story and people behind the object."
Sympathy is expressed to family and friends of Elizabeth (Buff) Clark of South Burlington who passed away January 12 at the age of 76. Originally from California, she married Steven Clark of Charlotte where they lived for over 50 years. He predeceased her. She will be buried next to him in Charlotte. The family asks that, in lieu of flowers, donations in her memory be made to either a local animal shelter or to the Rheumatoid Arthritis Foundation.
Sympathy is extended to family and friends of Robert J. Carpenter of Middlebury who passed away January 6 at the age of 88. Following a period in New York, he and his family moved to Vermont, first to Burlington, then to Charlotte in 1985. His wife, Elsa, predeceased him in December of last year. The family asks that, in lieu of flowers, donations in his memory be made to the Paul N. Carpenter '33 Scholarship Fund at Bates College (ATTN: Gift Processing, 2 Andrews Rd., Lewiston, ME 04240) or to the Lake Champlain Maritime Museum (4472 Basin Harbor Rd., Vergennes, VT 05491).