Calendar of events September 5 – October 2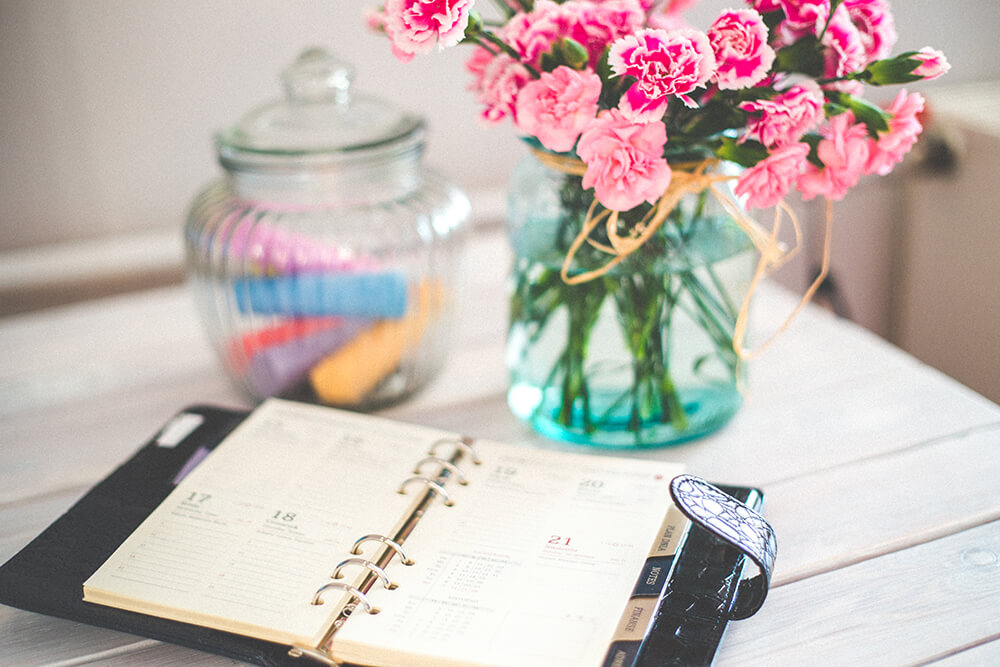 September 5
Free tobacco cessation program to begin at Porter Medical Center. Let's quit! You don't have to do it alone! Our trained tobacco treatment specialist will help you decide to quit, develop a plan to quit, prepare, rehearse and know what to expect on your "Quit Day" and much more. Workshop meets 4-5 weeks at 5:00 p.m., is free, but registration is required. For more info or to register contact Michele Butler at (802) 388-8860 or via email.
September 9
Huntington Chicken BBQ. The outstanding meal features a slow-roasted half chicken, baked beans, dinner roll, homemade pie, beverage and a choice of seven salads made with local vegetables and fresh herbs. The variety of choices will suit the needs of all diets; a vegetarian option is also available. The BBQ will be held at Brewster-Pierce School, 11:00 a.m. to 2:00 p.m. or until all are served. $12 half-chicken dinner; $9 salads dinner; $6.50 child's chicken dinner (children under 12). Tickets available at the door, or reserve your meal by calling (802) 434-4583 or (802) 434-2690. Take-outs are available for $15, beginning at 12:30. This is the Huntington Public Library's largest fundraising event; the funds raised support the purchase of books, presentation of programs and other operating expenses. Contact: Heidi Racht, (802) 434-2690 or (802) 434-2032. 
Sugarbush Polo Club to hold benefit match for Prevent Child Abuse Vermont at the Sugarbush Polo Club on Sept. 9 at the Shelburne Polo Field, 929 Shelburne Hinesburg Road in Shelburne. The match will begin at 1:00 p.m., and there will be a raffle and silent auction. Polo is a great way to advance your horsemanship skills while having fun and meeting other riders who are passionate about horse sports. Spectators are welcome and encouraged, so bring chairs, pack a picnic lunch and bring your family and friends. A prize for the best tailgate! Tickets are $20 per car and payable at the gate. For more information, call 1-800-CHILDREN or go to the Polo Club website.
September 11
The Shelburne Charlotte Garden Club will meet at the Inn at Shelburne Farms at 10:30 a.m. We will walk around the Inn's beautiful gardens before enjoying brunch at 11:30 a.m. at their wonderful restaurant. Reservations are essential. Please call Ann Mead at (802) 985-2657 for further information or to confirm your attendance.
September 14 and 16
Stellaria Trio Presents: Reveries. Acclaimed for their musical cohesion, virtuosic precision and rich lyricism (The Times Argus), the Stellaria Trio delivers its dreamiest, most colorful program yet. Violinist Letitia Quante, cellist John Dunlop and pianist Claire Black turn to the 20th century to perform piano trios of Gabriel Fauré, Joaquín Turina and Richard Danielpour. Sept. 14, 7:30 p.m. at the Richmond Free Library, 201 Bridge Street, Richmond. And Sept. 16, 3:00 p.m. at the College Street Congregational Church, 265 College Street, Burlington. Suggested donations: General: $20; children and persons of limited means: $5.
September 22
The 20th annual Bristol Harvest Festival at the Bristol Town Green from 10:00 a.m. to 4:00 p.m. Co-hosted by the Addison County Chamber and the Bristol Recreation Department. Activities begin at 10:00 a.m. when the Town Green will come alive with 65+ crafters and vendors, demonstrations and live musical entertainment on the bandstand throughout the day.
Introduction to Reflexology, Saturday, Sept. 22, 10:00 – 11:00 a.m. Shelburne Field House. What is it and how can it relieve stress and improve vitality? A free one-hour presentation with Nancy Somers, certified reflexologist. Nancy is a respected teacher and presenter, who has been teaching and practicing reflexology and yoga for 35 years. She is well-known for her lively, educational and entertaining presentations. Please join her for this fun, informal presentation and demonstration of the ancient Chinese art of hands-on therapy for the feet and hands. Reflexology has been used for thousands of years to relieve tension and improve overall health. Nancy will introduce the fundamentals of reflexology and model some techniques that participants can try. Please register online. Questions? Call (802)318-3857. Note: This fall Nancy will be offering a four-week, in-depth reflexology course that provides strategies you can learn and apply on yourself and loved ones.

September 25
Free Diabetes Prevention Program to begin at Porter Medical Center, at 4:30 p.m. This program meets for 20-24 weeks and is designed to help people who are deemed at-risk for type 2 diabetes. Potential candidates are those considered pre-diabetic based on elevated results in glucose tolerance test, or A1C or previous diagnosis of gestational diabetes. In addition persons considered at- risk may also qualify to participate. Some of the risks for diabetes include overweight, inactivity and family history of type 2 diabetes. The program is free; registration is required. For more info or to register contact Michele Butler of the community health team, (802) 388-8860.
October 2
How cannabis affects the body and the brain. 6:00 p.m. – 7:30 p.m. At Carpenter Auditorium, the Given Building at the University of Vermont, 89 Beaumont Avenue, Burlington. Peter Jackson, M.D., UVM assistant professor psychiatry; Karen Lounsbury, Ph.D., UVM professor of pharmacology. Since July 1, 2018, recreational marijuana has been legal in Vermont, but what do we know about the positive and negative effects of cannabis in the body and the brain? Gain an understanding of the biologically active chemical components of the cannabis plant—CBD and THC—and how they are processed in the body, as well as the impact of cannabis on the developing brain in youth compared with the adult brain. Discussion will also include the medical value of cannabis chemicals and risk of addiction. To find out more visit the UVM Medical Center website.
October 5
Free diabetes management program at 9:00 a.m. at Bixby Memorial Library, Vergennes. Diabetes can cause serious health problems like heart disease, blindness and kidney failure. Our diabetes self-management workshop gives you the tools and support you need to manage your diabetes and prevent these serious problems. The workshop is free, but registration is required. For more info or to register contact Michele Butler of the community health team, (802) 388-8860.
November 13
Pumps, sensors & meds, Oh my! Treatments for type 1 & type 2 diabetes—Matthew Gilbert, D.O., M.P.H., UVM associate professor of medicine, 6:00 p.m – 7:30 p.m. At Carpenter Auditorium, the Given Building at the University of Vermont, 89 Beaumont Avenue, Burlington. Well over 30 million Americans currently have a diabetes diagnosis, including more than one million children and adults with type 1 diabetes, with the majority being adults with type 2 diabetes. With a reported $327 billion in total costs associated with this disease, better prevention and treatment approaches are critically important. Learn about the difference between these two diseases, the wide array of treatment advances and the new options and technologies available to patients. To find out more visit the UVM Medical Center website.
Ongoing
Furchgott Sourdiffe Gallery in Shelburne. The exhibit, "New Paintings: Unknown Time & Place," work by established northern Vermont artist Gail Salzman, runs through October 2. Gail's abstract oil paintings, known for translucent color and layered surfaces, have been widely exhibited throughout the East Coast for three decades. Salzman earned early recognition with a National Endowment for the Arts painting award shortly after college. Recent honors include grants from the Vermont Arts Endowment Fund and Vermont Arts Council, as well as residencies at the Virginia Center for Creative Arts and the Vermont Studio Center. Her work is represented in the permanent collections of UVM Medical Center and Hotel Vermont in Burlington and in private collections throughout the U.S. and Canada. Gail lives and works in northern Vermont and teaches painting and experimental drawing at Burlington City Arts, as well as other studio-skill workshops. Furchgott Sourdiffe Gallery is located at 86 Falls Road in Shelburne Village. Gallery hours are Tuesday-Friday, 9:30 a.m.–5:30 p.m. and Saturdays, 10 a.m.–5 p.m. For information call (802) 985-3848 or email.