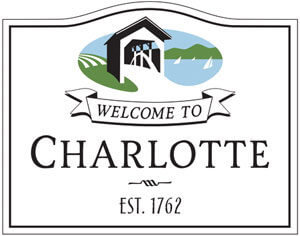 Congratulations to Tina and John Helzer of Charlotte who were featured in the May 30 Seven Days for the imminent opening of their "gastropub" (sometime in mid to late June) in Shelburne. It will be called Peg & Ters. Having worked at various wine shops and bars in New York City, John will develop the wine list "with an eye toward natural winemaking and small, family-run wineries." The food will also lean toward locavore with chef Cory Perkins having trained in Boston and at Twin Farms in Barnard, Vermont. Cocktails will be concocted by barman Jesse Luberoff who worked at Leunigs, the Mule Bar and Great Northern before heading to Shelburne.
Congratulations to Kathryn Blume of Charlotte who was also mentioned in the May 30 Seven Days in Ken Picard's column. Kathryn spoke to a group of BFA-St. Albans students calling themselves the "Students for Social Change." Kathryn is a writer, environmental activist, solo performer and co-founder of the "Lysistrata Project," a worldwide theatrical presentation focusing on ways to bring about peace.
Congratulations to Courtney McDermott of Charlotte whose poem appeared in the Burlington Free Press Young Writers Project on June 1. The challenge for this issue was simply "general writing." Courtney wrote a poem called "A winter poem for spring," in which she depicts a person who she feels has "something wrong with her internal heating system." The person "whines about freezing when it's 60 degrees." Yet, she won't change herself. You will have to read the poem to find out how she feels about winter.
Congratulations to Samantha Blackmore of Charlotte who will be part of the Eastern National 4-H Horse Roundup in Louisville, Kentucky, this coming November. Samantha was selected as much for her public speaking ability as for her horsemanship. For the national event she will develop a 10- to15-minute horse-team demonstration. Samantha is a member of the Midnight Riders 4-H Club of Hinesburg.
Congratulations to Cobey Gatos and John Creech who are lead musicians in the Charlotte-based band, Greenbush. They were pictured in the June 2 Burlington Free Press playing in Leunigs as part of the annual Burlington Jazz Fest.
Town Bite
Charlotte shows high income, low growth
In his June 7 Free Press column, UVM economics professor Art Woolf says that, while Shelburne and Charlotte are two of the area's wealthiest towns, they are also two of the slowest growing communities. This is particularly true for Charlotte, which has shown next to no growth in the last eight years (Shelburne has shown a slight increase.). Woolf says that Burlington, the "economic hub of the county and state," has fewer residents today than it did in 2010, although Chittenden County's population has increased by nearly two-thirds. Burlington legislators are hoping that construction of 300 new housing units downtown may help reverse that trend, according to Woolf.