Winter sports close; spring sports open
Looking out at my snow-covered lawn, it's hard to believe that winter is over and spring has sprung. However, I pick up the newspaper each day and read the lacrosse, tennis and track scores, countered by the lists of winter sports' all-stars. The transition from season-to-season this year seems rapid. Let's begin with all-stars from CVU.
Three Redhawks named Nordic ski stars
Three CVU cross-country skiers were named to the all-state team for their combined times at the state meet. Emma Strack was named to the Division I All-State women's team, Jared Leonard to the Division I All-State men's team, and Gus Lunde, a Charlotter, received honorable mention.
CVU hoop Hawks make all-state teams
Graham Walker was named by the coaches in the Metro Division to that division's all-star roster. The Burlington Free Press sportswriters also named a number of Redhawks to their all-state selections. In women's basketball, Shannon Loiseau, a senior forward made the second team, and Harper Mead, a junior guard, received honorable mention. 
Among men, Graham Walker, a junior forward gained all-state honorable mention.
Two Hawks on skates receive honorable mention in hockey
One of the strong CVU players on the combined MMU/CVU women's hockey team, Lydia Maitland, a senior forward received honorable mention from the Free Press as did Jennings Lobel, a senior forward from Charlotte for the men.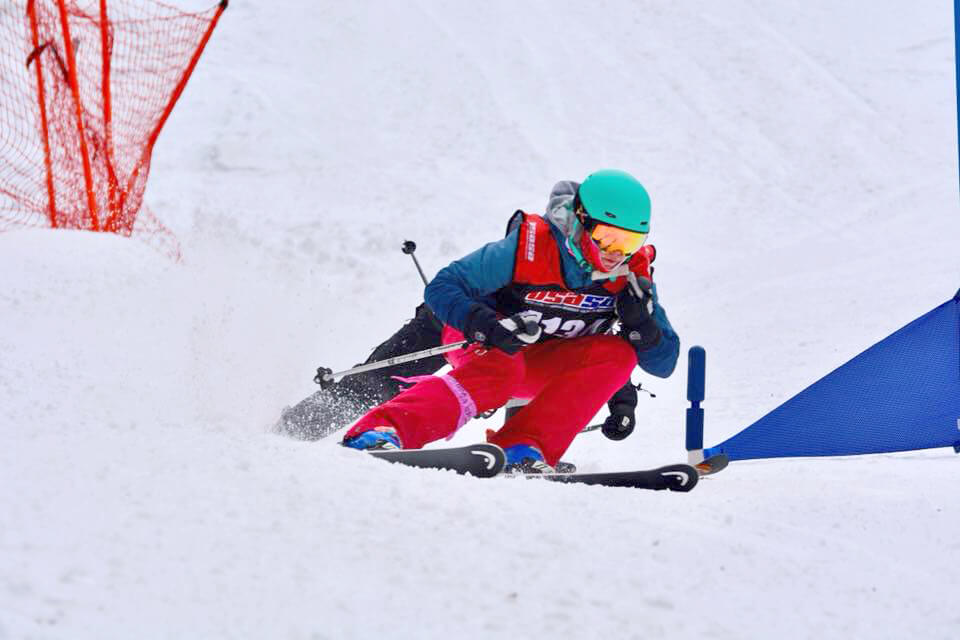 Muriel Spell skis on a national level
Lake Champlain Waldorf School eighth grader from Charlotte, Muriel Spell, competed in the Northern Vermont series of the USA Snowboard and Freeski Association championships. After the time trials, she was ranked tenth. However, she moved up in the rankings only to fall just short of coming in second place and being one of two finalists. She later went to Copper Mountain, Colorado where she competed in the USASA Nationals in the Skier Cross. Muriel trains with the Green Mountain Academy's snowboard and freeski club in Stowe.
CVU spring sports open with wins
Tennis, track and lacrosse all opened their 2018 seasons on strong performances.
Bella Rieley led CVU scorers with five goals to propel the Hawks to a 16-6 women's lacrosse victory over Burr and Burton. Lydia Maitland barely had time to remove her skates and put on spikes before the LAX season began. In the opening 10-7 victory over South Burlington, Lydia added two goals to the leading scorer Cate Noel's four. Against B & B, Maitland followed Bella Rieley with a hat trick and three assists. In that game CVU goalie Ali Wainer stopped 7 shots to the Bulldogs' 11.  
Women's tennis travels to Essex for a win
Another strong CVU women's tennis team left Essex without a singles or doubles match victory as they beat the Hornets 7-0. Stephanie Joseph continued in her sister Kathy's footsteps, leading the singles group and winning her match 6-0, 6-2. Sophie Dauerman, Kendall Blanck , Renee Dauerman and Corina Gorman won their singles matches, and partners M. Watson and J. Murphy plus M. Huber and E. Kenney won both doubles matches.
Three schools fall to Redhawk men's lacrosse in the early season
Rice Memorial, Hanover, N.H. High and South Burlington all went down to the Redhawks without an opponent reaching double figures in goals. A strong attack with goals spread among a number of players, coupled with a stingy defense that maintained much of the play around midfield gave the Hawks the advantage they needed. Rice fell 10-5, Hanover lost 10-2, and the Hawks dropped the Wolves 12-4.
Charlotte names abound among CVU's goal scorers, and Andrew Tieso has been tough in goal. Traveling across the Connecticut River, the Braun brothers, Will and Walter, along with Max Gorman were the leading scorers for the Redhawks. Will Braun led with five goals followed by Gorman's hat trick and two assists, while the Braun brother, Walter, had a goal and an assist. Walter moved up among the scorers against South Burlington, hitting the net four times. He was followed closely by Sam Sturim's hat trick, with single goals coming from Will Braun, Max Gorman, James Bernicke, Charlie Averill and Sam Buzzell. The game was a rematch of last year's Division I state championship contest.
Men's and women's track head to South Burlington for a dual meet
CVU men and women runners, throwers and jumpers went against Montpelier and South Burlington in a dual meet last week. The men defeated both Montpelier and the Wolves. The Hawks won seven of 15 events, beginning with the 100-meter dash and ending with the javelin throw. Charlotte's Alden Randall won the 400-meter dash, and Seamus Higgins the high jump at 5 feet, 8 inches.
The women split their meets, topping Montpelier but losing closely to South Burlington. Charlotte's Elizabeth Jacobs and Carolina Sicotte were part of the winning 4X100 relay team, and Annaliese Kramer won the high jump, clearing 4 feet, 6 inches.
Lions Cup sets its rosters
The 44th edition of the Lions Cup all-star soccer match between teams from New Hampshire and Vermont is not scheduled until July 21, but the men's and women's rosters are set, and needless to say there are Redhawks on each. Natalie Durieux and Hanna Swett are on the women's squad; Nate Coffin and Sawyer Miller-Bottoms on the men's.