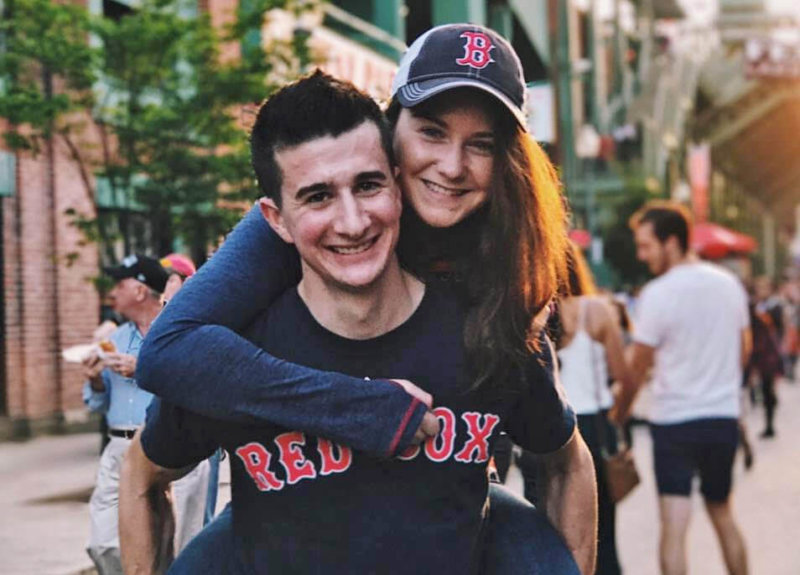 Marc was born in Winthrop, Maine, in 1994 and is the eldest of two boys. His father is a chemical engineer for a paper company. His mother, who must be a very special individual, is a teacher of children with challenging behavioral needs. Marc's fondest memories as a child were waterskiing and being out on the lake with his brother and father.
Marc attended Catholic elementary school and Winthrop High School, graduating with a class of 60. His high school years were accented by an interest in theater—he appeared in many productions—and running track and cross country. As a senior, he was named State of Maine runner of the year! He began his EMT studies in high school. During the summers Marc worked as a bank teller.
Marc selected University of Vermont, starting as a freshman in 2013. He majored in neuroscience and later switched to a dual major in biology and psychology. From the very beginning at UVM, Marc joined UVM rescue. In addition to normal coursework, Marc worked 20-35 hours per week on rescue calls. By the spring of his freshman year, Marc was driving the ambulance. Also, amazing to this writer, during college Marc spent a year and a half volunteering for Williston Fire Department.

During his sophomore year Marc began doing per diem work at Shelburne Rescue. He continues to work part-time per diem there today.
Marc joined Charlotte Rescue in May of 2016 and has been taking paramedic training courses in Middlebury as well. He has aspirations to become a critical care flight nurse and perhaps pursue a public health or business management degree.
Favorite meal — Pork lo mein
Favorite musician — Ed Sheeran
Last concert — The Lumineers
Favorite spot — Joshua Tree, California, where he took technical rescue training
Favorite season — Fall for cross country and his birthday
If he were to win the lottery — Buy a great house, donate some to UVM Rescue and make sure family was taken care of.