Steamboats on Lake Champlain, a brief history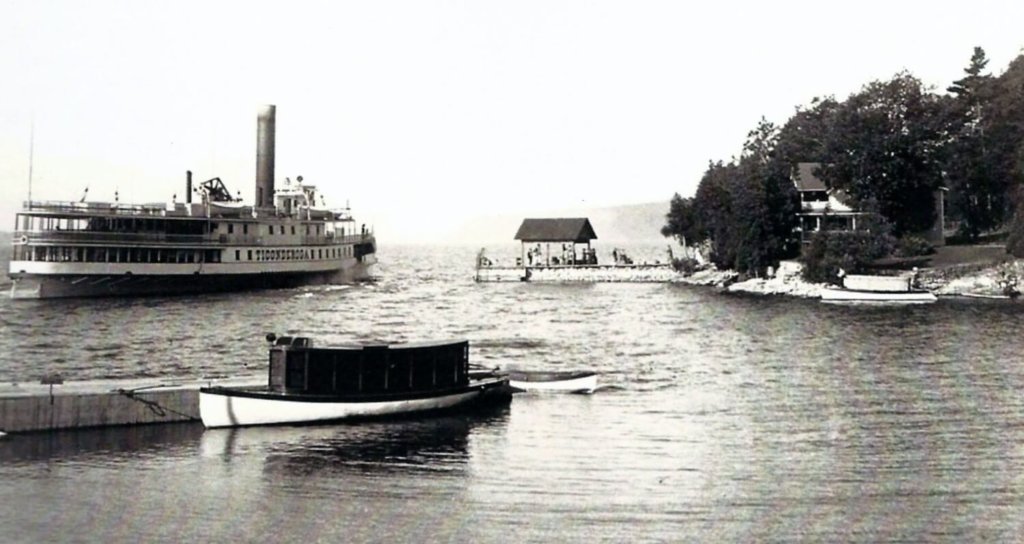 The first steamboat on the lake was the wood hulled Vermont I, built in 1808 in Burlington by John and James Winan, who had worked with Robert Fulton on America's first steamboat in 1807, the Clermont. Lake Champlain was used extensively for early travel and trade, as the roads were poor and rail was non-existent, and most of the trade was with Canada. But the vagaries of the wind on the lake made sailing difficult. The problem with early steam vessels, as noted with the Redbud in our editorial in this edition, was their slow speed. The Vermont I could make about 5 knots on a good day—if it didn't break down, which it did regularly. The quality of their construction improved and owners added cozy and well-appointed cabins to attract travelers.
Charlotte was caught up in this industrial revolution on the lake because of the McNeil ferry crossing to Essex, N.Y. The McNeils quickly saw the advantage of steam and began to use steamboats by 1821. The Champlain Transportation Company began operation in 1826 and by 1835 had purchased all the steamboat companies, except one (the Grand Isle Steamboat Company) to create a virtual monopoly. The new railroads became their primary competition for freight, and then the powerful Delaware and Hudson Railroad bought up the Champlain Transportation Company. Steamboats began to turn to excursions and the tourist trade, offering comfort, luxury and superior accommodations to what rail travel could provide.
When Thompson's Point became a magnet for the summer cottages of the leading businessmen of the area, thanks in no small part to a major dock facility, they would commute to work and return to their camps aboard the Chateaugay and then the Ticonderoga, which were among the first steel-hulled steamboats on the lake, or in other small steamers and naphtha-powered steam launches that brought campers back and forth to Vergennes, Burlington or Westport, N.Y. By 1895, one of the occupants was Justice D. J. Brewer of the U.S. Supreme Court. President Theodore Roosevelt visited Thompson's Point in 1902 as a guest aboard Dr. William Seward Webb's steam yacht, the Elfrida.

Save
Save